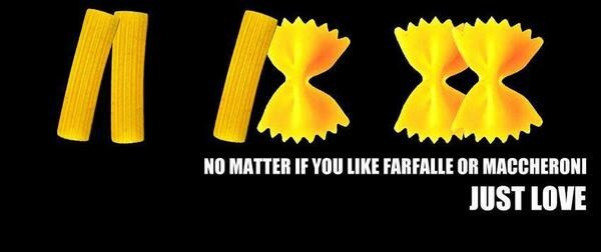 An Italian pasta magnate has sparked international outrage by saying that gay people will never feature in his company's ads.
LGBT associations called for a boycott of pasta giant Barilla, the world's biggest pasta maker, after the comment by company chairman Guido Barilla was aired on a national radio.
"We would never do an advert with a homosexual family because we love straight families," Barilla told Radio24's La Zanzara programme. "If the gays don't like it they can go and eat another brand of pasta.
"Everyone has the right to do what they want without disturbing those around them."
Barilla ads are a regular presence on Italian TV and usually feature a stereotypical happy family living a healthy life and eating pasta.
Thousands of people twitted their indignation at Barilla's words under the hashtag #BoicottaBarilla and its English translation #BoycottBarilla.
"This is another example of Italian homophobia. I'm joining the boycott of Barilla and I hope other parliamentarians do the same," said Alessandro Zan, a gay rights campaigner and an MP in the left-wing Sel (Sinistra Ecologia Libertà) party.
Barilla later apologised for the statement, writing on the company's Facebook page: "I'm sorry if my comments on La Zanzara have created misunderstanding or polemic, or if I've offended anyone.
"I deeply respect any person, without any distinction and I also respect homosexuals and their freedom of expression.
"I did also say I support gay marriage. Barilla in its advertising has always chosen to depict family because it is the symbol of reception and love for anyone."