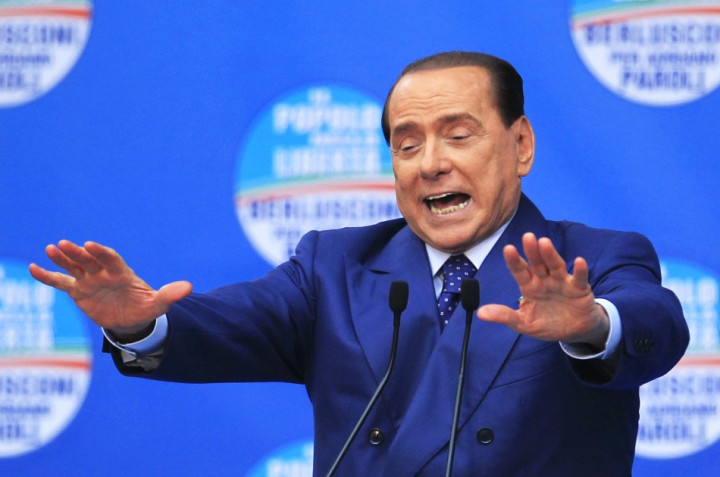 Silvio Berlusconi has lashed out at the EU's austerity measures and urged the Italian government to break the European Fiscal Compact Treaty.
The former prime minister, whose People of Freedom Party (PDL) is in a government coalition with the centre-left Democratic Party (PD), said the 3% fiscal deficit imposed by the EU is too low for Italy to grow.
According to Berlusconi it is "unacceptable" that the government, led by Prime Minister Enrico Letta, is struggling to find the funds necessary to prevent an automatic VAT hike entering into force in July.
"They say Europe will not allow it because we'll go beyond the 3% [limit]," Berlusconi said at the opening of a nursing home in Pontida, northern Italy.
"We should exceed fiscal compact and debt. Somebody in the government should have the courage to go to Brussels and tell those gentlemen: 'We are in this situation because your austerity policy pushed us here. Now we have to settle things, so from now on you can forget about the 3% limit.'
"You want to kick us out of the Euro? Do it. You want to kick us out of the EU? No. You have to remember that we pay €18bn (£15bn) a year [to the EU] and get back only 10. Who will ever kick us out?"
Letta's government replied by reiterating that it will respect undertaken commitments.
According to the fiscal compact treaty, signatory states have to keep their general budget deficit below 3% of the gross domestic product (GDP).
Berlusconi's words come as PDL struggles to respect electoral campaign pledges to scrap the unpopular IMU housing tax and to avoid further tax hikes.
PDL won about 30% of the vote at the February elections and struck a coalition agreement with the PD in April, ending weeks of stalemate.
Berlusconi doesn't hold any government office, but remains the leader of his party and an extremely influential figure in Italian politics.