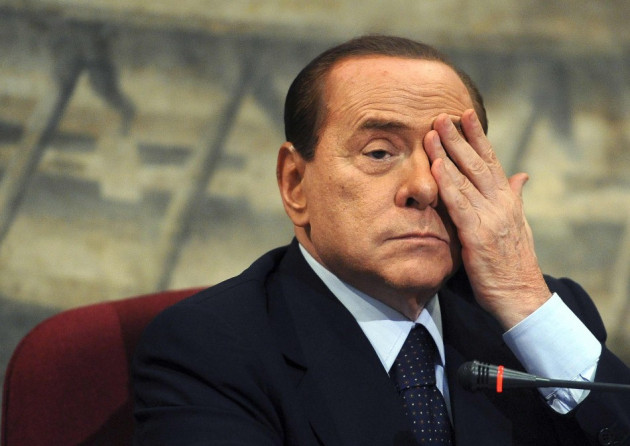 Former Italian Prime Minister Silvio Berlusconi will appeal against the guilty verdict and prison sentence handed him for tax fraud.
Berlusconi was found guilty of fiscal irregularities in his Mediaset group. Berlusconi and his co-defendants were fined €10m (£8m). Berlusconi received a four-year jail sentence, which was subsequently reduced to one year. He was also barred from holding public office for five years.
Reports suggest Berlusconi's lawyers will appeal against the conviction in the coming weeks, a process that could drag on for years.
The former Italian prime minister will only be put behind bars if his appeal is unsuccessful. Technically, he remains eligible to contest the 2013 parliamentary elections, although he has ruled this out.
"The sentence is absolutely incredible. It is to be hoped that in the appeals court there will be a different atmosphere," said Berlusconi's lawyers Piero Longo and Niccolo Ghedini, adding that the conviction was "totally divorced from all judicial logic".
The 76-year-old will serve the sentence only when two successive courts uphold the verdict.
Although he was sentenced to four years initially, it was reduced to a year in line with a 2006 amnesty law intended to cut overcrowding in prisons.
Berlusconi has faced trial several times, but this is the first time he has been sentenced to a jail term relating to his business ventures. Prevous cases against him were either dropped or ran over the judicial time limit.
Soon after the judgment, an enraged Berlusconi called the sentence an "intolerable judicial harassment".
Speaking on one of his television stations, Italia One, Berlusconi said, "It is a political, incredible and intolerable judgment. It is without any doubt a political verdict just as all the cases invented against me [is] political. My lawyers and I never thought that such a conviction would be possible."