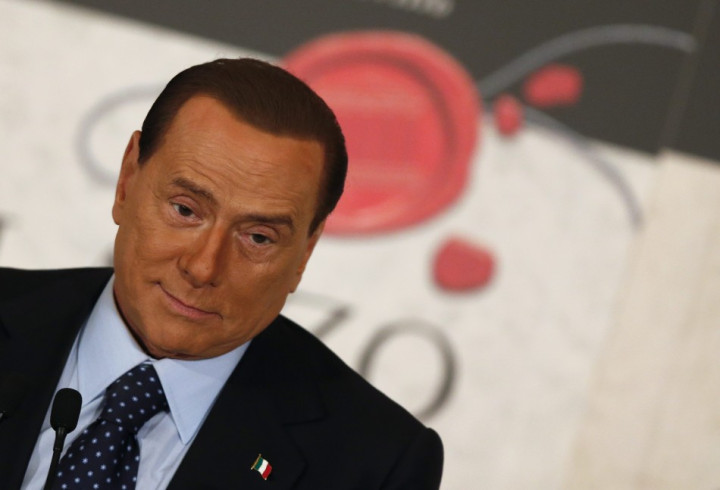 Silvio Berlusconi's publicity campaign on Twitter in the run-up to the Italian elections has backfired amid claims that he has "bought" followers.
He started on 9 December with the tweet: "I am back to win, not to score a good result". The account, @Berlusconi2013, gained more than 60,000 followers in 24 hours and on New Year's Eve rocketed to more than 70,000, raising suspicions that they had been "bought".
Most of Berlusconi's new followers were South American accounts with neither a profile picture nor a single tweet, Italian newspaper Corriere della Sera reported.
The paper alleged that Berlusconi's staff had artificially inflated follower numbers to gain prestige on social media, a practice allegedly used by many businesses.
@Berlusconi2013 responded by pointing out that the 76-year-old media tycoon was not directly tweeting form the account. It was managed by "digital volunteers" in his People of Freedom Party (PDL).
Claims of offensive tweets have also been raised after a tweet appeared on the Berlusconi account that said public TV station Rai Tre "is a s**t".
The tweet also criticised Rai Tre journalist Milena Gabanelli, whose investigative programme, Report, has often targeted Berlusconi.
"Gabbanelli [sic] is like Bindi [Democratic Party MP]. Slaves of the left and of banks," the tweet read.
The tweet was soon deleted but screenshots of it went viral.
@Berlusconi2013 volunteers claimed the tweet was a fake designed to discredit the former PM.
PDL and Northern League sign electoral agreement
The account has also been used to announce an agreement between the PDL and the Northern League to run together as a coalition in February's elections.
"Habemus papam ['We have a (new) Pope']. The agreement with the Northern League has been signed in Arcore," @Berlusconi2013 tweeted.
If victorious, PDL secretary Angelino Alfano would be prime minister and Berlusconi would be economy minister.