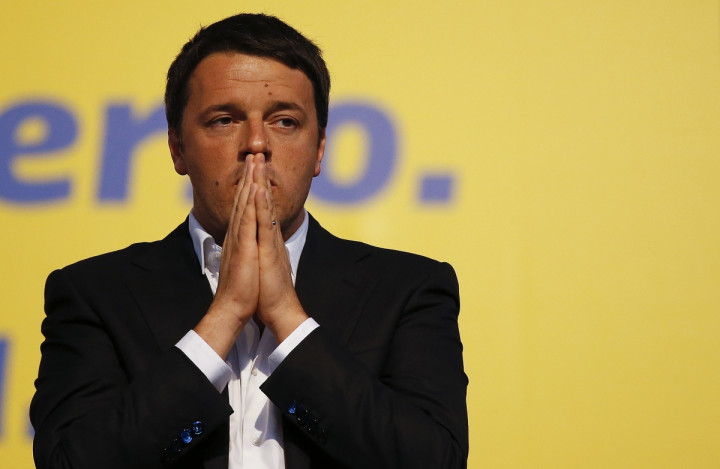 Italy, the eurozone's third largest economy, has slipped back into recession.
It will heighten concern about the durability of the broader eurozone economic recovery from the sovereign debt crisis that tore through the single currency area in 2010.
According to the official Istat statistics agency, Italian GDP declined by 0.2% in the second quarter of 2014.
This follows a 0.1% fall in the first three months and therefore means the economy is in recession, the technical definition of which is two consecutive quarters of falling GDP.
Matteo Renzi, the Italian prime minister, is trying to push through a number of reforms to rejuvenate the economy. But a weaker than expected economy will make this job even harder and leave Renzi scraping around for billions more euros to keep his fiscal plans on track.
Renzi's reforms include balancing public finances through spending cuts and liberalising the labour market to boost employment. Italian youth unemployment is at a staggering rate of 43.7%.
And there is an ongoing struggle to clean up Italy's banking system, which recent stress tests suggest is among the weakest in the eurozone and rife with toxic assets.
Bank lending is dropping in Italy, leaving firms struggling to secure the finance they need to invest in growing output and creating jobs.
The Italian banking association ABI said bank lending fell by 2.2% in June, a slower pace of decline from May's 3.3% drop.
This is a problem across the whole of the eurozone, despite ultra-low interest rates at the European Central Bank (ECB) and hundreds of billions of euros' worth of stimulus to get them lending to businesses again.
In June, the ECB increased its stimulus and cut rates further, to new record lows, in a last-ditch bid to get banks lending again and stave off the threat of deflation.
Part of the problem is the new regulatory regime. Banks across Europe are being told to hold more protective capital against their assets, such as loans, in order to prevent taxpayers having to bail them out again in the event of another crisis.
To do this, many banks are simply cutting down their lending rather than building up a larger capital buffer - hurting the wider economy.