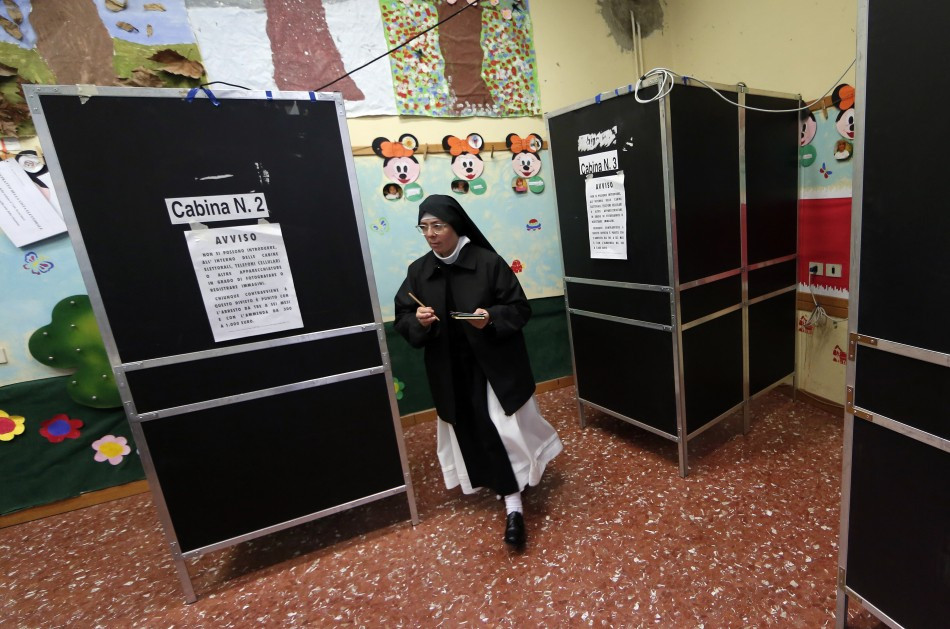 Millions of Italians have been lining up at polling stations across the country to cast their ballot in the national elections.
According to official data, 75 percent of the population has voted to elect representatives to the Lower Chamber and 72.5 percent to the Senate. The turnout has been 5 percent lower than that recorded at the last national elections in 2008.
The vote is set to determine a new government to succeed Prime Minister Mario Monti and tackle the country's economic troubles, and a broad cross-section of the population has turned out to have its say.
Former Prime Minister Silvio Berlusconi voted in Milan, where topless members of the Femen radical feminist group attempted to jump on him in a demonstration stunt just hours earlier.
Current PM Mario Monti cast his ballot in Milan, the capital of Lombardy - a region thought to have a decisive role in the final outcome.
Democratic Party (PD) leader Pier Luigi Bersani voted in his native Piacenza on Sunday, while Five Star Movement leader and comedian Beppe Grillo cast his ballot accompanied by his wife Parvin Tadjik in Genoa on Monday morning.
Here is a collection of the best shots at the end of the two-day vote.