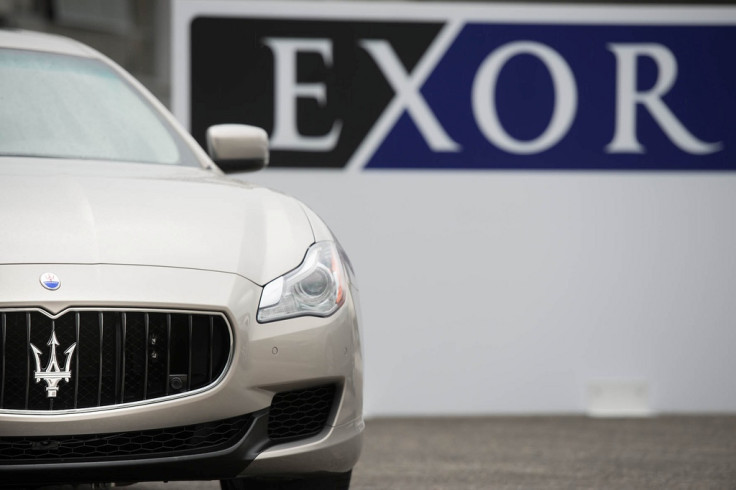 Italian holding company Exor has offered $6.4bn (£4.35bn, €6.04bn) in cash for Bermuda-based PartnerRe, to thwart the reinsurer's planned merger with Axis Capital Holdings.
Exor, which controls automaker Fiat Chrysler Automobiles, has offered $130 per PartnerRe share, or a 16% premium to the implied value under the Axis agreement, in what it said will be a "friendly" operation.
Axis and PartnerRe had earlier agreed to an $11bn merger to create one of the world's largest reinsurers and a deal was to close in the second half of 2015.
PartnerRe said its board will review the Exor proposal to determine the best course of action for itself and its shareholders.
Bermuda-based Axis acknowledged that Exor had made an unsolicited proposal for PartnerRe, adding it remained committed to its planned merger with PartnerRe.
Exor, which has a market value of around $11bn, proposes to fund the acquisition through cash on hand and a bridge facility and term loan from Citibank and Morgan Stanley for up to $4.75bn.
Exor, controlled by the Agnelli family, said in a 14 April statement: "Compared to the all-share combination with AXIS, it provides PartnerRe shareholders with superior value and greater certainty since it is all cash, fully financed, and does not require a capital increase by EXOR nor a vote by its shareholders."
Exor, which has stakes in tractor and truck maker CNH Industrial and realty consultancy Cushman & Wakefield, has been looking to diversify, Reuters reported.
On 13 April, Exor head John Elkann said the firm was looking for opportunities in the service sector, with a special focus on financial services.
In 2014, media reports said Exor was interested in Swiss Re but both firms denied the reports.
Reinsurers help insurers pay large damage claims in exchange for part of the profit.