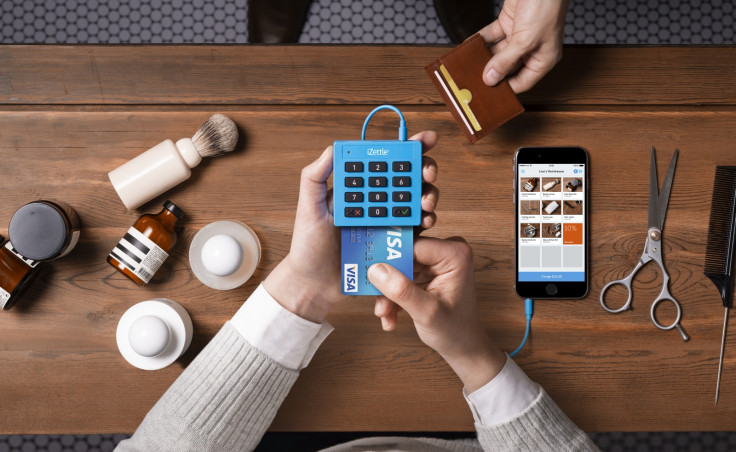 Ahead of the possible arrival of Square's card readers in Europe, Swedish startup iZettle is looking to corner the market by offering customers a free chip and PIN reader.
iZettle, which launched in 2011, is among a growing group of companies vying to disrupt the business model of the banking industry and credit card companies. These include the major US companies like Square and PayPal as well as the UK's Powa.
Until now iZettle has offered its customers the card reader Pro for £59 which connects wirelessly to your smartphone or tablet, charging between 2.75% and 1.5% on each transaction, depending on transaction volume.
The Card Reader Lite from iZettle is lauded as the "world's first free chip and PIN reader" but you will need a cable to connect to your mobile device and it lacks the built-in display of the more expensive model.
iZettle says the two models are aimed at different types of customers:
"We see the Lite as being the perfect solution for a newly opened barbershop or tattoo parlor, while the Pro reader is better if you're for instance running a busy coffee shop," a spokesperson told IBTimes UK ahead of the launch of the new model.
Squared
Square, a company founded by Twitter co-founder Jack Dorsey, is the most recognisable player in the market globally, and last month it announced that it processed over $100 million in a single day for the first time. However, the company currently only serves the US, Canada and Japan.
It already offers its card reader to customers for free but those devices only read the magnetic strip on the back of cards, a method still popular in North America. Square currently doesn't offer the more secure chip and PIN system which is used in almost all other parts of the world - and that is where iZettle is hoping to take advantage.
The Swedish company may only have a short amount of time to take advantage however as Square announced last summer that it was developing its own chip and PIN reader, with an expected launch date of spring 2015.
The launch of the free reader indicates iZettle is looking to cement its position in the European market ahead of a possible challenge from Square. While the development of Square's chip and PIN reader was likely spurred by new regulations being enforced in the US, it also removes a major barrier for a wider global launch for the company.
iZettle is currently the leading European player and has expanded its reach beyond the EU to Brazil and Mexico, hoping to capitalise on Square's reluctance to roll out a chip and PIN service.
Boldest move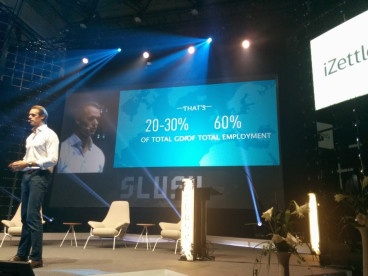 The company says it "more than doubled" its transaction volumes in 2014, and is now running at a total annual transaction rate of €2bn (£1.48bn) listing "hundreds of thousands of businesses across Europe and Latin America" as customers.
With traditional credit card companies charging a monthly fee to businesses to use their machines, the mobile card readers from iZettle, Square and others make perfect sense for new and small businesses.
The company says that the free Card Reader Lite "removes all startup costs for business that seek to accept card payments for their products and services."
With Visa Europe predicting that 95% of all offline payments will be made using card within 10 years, this is clearly a market with huge potential for growth.
"This is one of the boldest moves we have ever made," says Jacob de Geer, iZettle's co-­founder and CEO. "Four years ago we upended the market with the world's first mini chip card reader. We're now embarking on the next step in our journey, with yet another ground-breaking offer that will cement our position as Europe's leading mobile payments company."
The iZettle Lite will be available to customers from Tuesday, 17 February in Sweden, Finland, Denmark, Norway, United Kingdom, Germany, Spain, Mexico and Brazil.