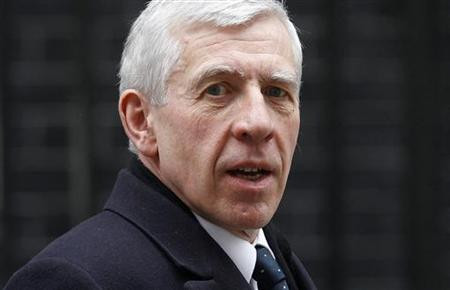 Jack Straw has said that he will resign from frontline politics after 30 years as a frontbench politician.
Mr Straw is currently the Shadow Justice Secretary and served in Cabinet for all of Labour's thirteen years in government under Tony Blair and Gordon Brown, making him one of politics' great survivors.
Labour is currently in the process of electing its new leader following the resignation of Mr Brown. Once chosen the party will also elect a new Shadow Cabinet, at which point Mr Straw said he would be standing down.
Mr Straw said that Labour needs to make a "fresh start" and added that he intended to spend more time in his Blackburn constituency and write a memoir.
The former Business Secretary, Lord Mandelson, recently released an explosive memoir which revealed many of the inner workings and infighting in the Labour Party during the Blair-Brown years.
Mr Blair himself is also expected to release his memoirs in September, while Mr Brown will be publishing a book on his handling of the economic crisis.
While Mr Straw's memoir is not expected to generate the same headlines as his former superiors, however it could still shed new light on the controversial invasion of Iraq, as Mr Straw served as Foreign Secretary at the time of the invasion.