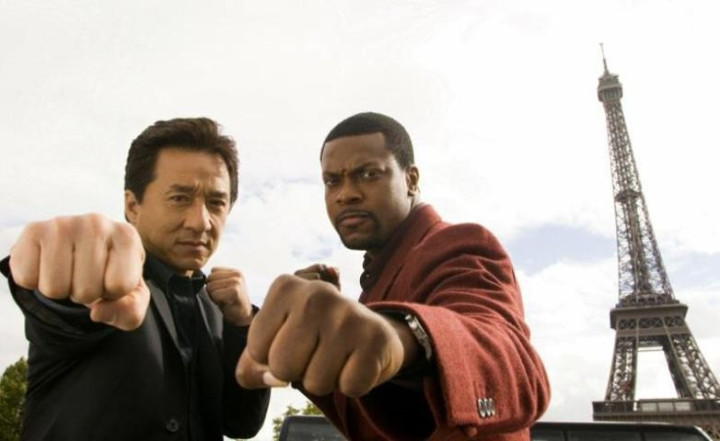 Jackie Chan and Chris Tucker's hit action-comedy film franchise Rush Hour might soon be coming to the small screen.
According to Deadline, Rush Hour director Brett Ratner has struck a deal with Warner Bros to create a new TV series based on his popular buddy-cop movie series.
Reportedly, a fourth installment of Rush Hour has been in the works but now it looks like Ratner is working with Warner's TV division to make the film into a TV show. Whether Chan and Tucker will reprise their characters for the TV version remains to be seen.
"The series will apparently stick closely to the premise established by the original film in which Chris Tucker's motormouth cop is partnered up with Jackie Chan's fish out of water policeman," states Total Film.
Scrubs and Cougar Town alumnus Bill Lawrence will co-write the new show with Blake McCormick, with the latter also on executive producer duties.
Buddy-cop series has enjoyed reasonable success on TV in the past and with the Rush Hour movie series having grossed more than $845 million worldwide, Warner Bros. will be hoping that the franchise still has significant appeal to make a success of the new show.