Jacob Rees-Mogg has argued the UK would become "a vassal state" under David Davis's Brexit transition plan.
The accusation was levelled at Davis as he answered questions in front of the Commons Brexit committee on 24 January. Davis admitted the UK would accept European Court of Justice (ECJ) rules and stay in the customs union and single market during the transition period, which begins in March 2019.
He rejected the vassal state suggestion, saying it would be no different from the current situation. To this, Mogg argued that, currently, the UK is represented within the EU – but during the transition, it will not be.
Davis said he "takes the view that the transition is different, if that were the case in perpetuity I'd say yes", the BBC reported.
Davis claimed this would not represent a deferral of Brexit, even though the UK would continue to follow rules set by Brussels.
The Brexit secretary did not rule out accepting new EU rules that may come into force during the transition. He argued that this was not a concern as, on average, such rules take 22 months to come into force, whereas the EU is proposing a 21-month transition. Mogg called this a "really rather weak answer".
Davis said he wanted all "substantive" negotiations to be completed by March 2019, arguing it would be a mistake to allow them to drag on into the transition period. The transition itself will last for approximately two years, partly based on bank regulatory expectations.
However, the EU's chief Brexit negotiator, Michel Barnier, recently said: "The actual negotiations on the future relationship will only begin once the UK leaves the EU."
The Brexit secretary warned that there may be an argument with the EU about whether the UK is allowed to negotiate its own trade deals during the transition , though Davis believes that because the UK will no longer be an EU member, it should be allowed to do so.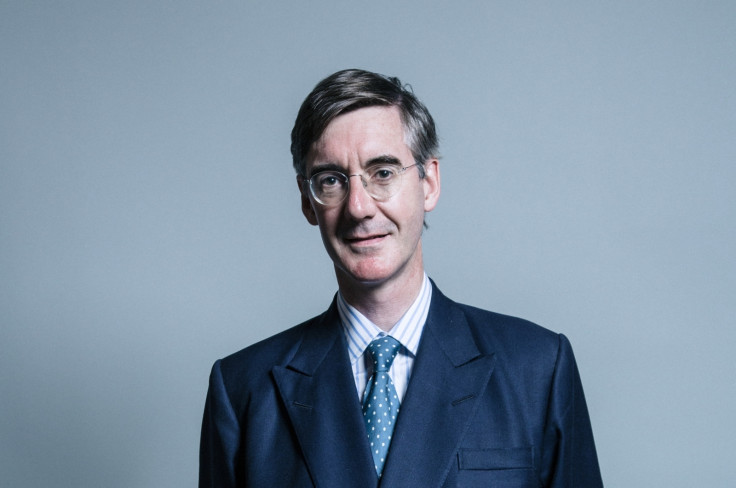 Rees-Mogg, for a time considered a Conservative leadership contender, has recently been elected as the leader of the European Research Group. The group, made up of Eurosceptic Conservative MPs, campaigns for a hard Brexit and an uncompromising negotiating stance.
Davis told the committee that a no-deal Brexit is now "highly improbable".
Committee Chairman Hilary Benn closed the session by thanking Davis for coming, quipping that if the Brexit secretary were to attend more often, the hearings would be shorter.