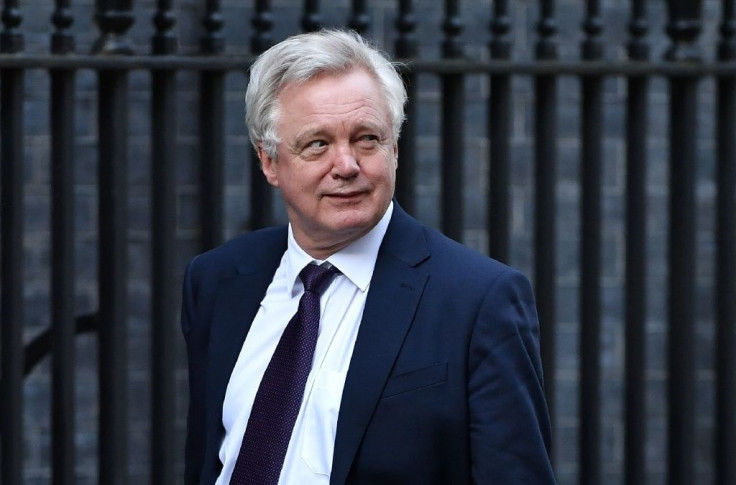 EU officials have shot back at complaints from David Davis over their reported preparation for a 'no-deal' Brexit.
The news comes after a leaked document showed that Davis, the Brexit secretary, had aired his frustrations with officials in Brussels over guidance that would make Britain a "third country" after Brexit.
In the leaked letter, which was addressed to Theresa May, he warned the PM that some firms would have to relocate to the EU in order to prevent contracts from being terminated.
The EU stated that it was Britain who first raised the possibility of a no-deal.
As it stands, Britain is set to exit the EU on the 29 March 2019.
Theresa May has always insisted that she has been planning for all possible scenarios and has repeatedly stated that "no deal is better than bad deal".
But Davis' concerns over the EU preparations for a possible no-deal was described by the cabinet member as "damaging to UK interests".
He warned that such discussions about 'no-deal', were "potential breaches of the UK's rights as a member state".
A spokesperson at Number 10 said that they didn't comment on leaks while the EU insisted that it was right to prepare for all scenarios.
An EU spokesperson said: "We are surprised that the UK is surprised that we are preparing for a scenario announced by the UK government itself.
"After all, it was Theresa May herself who said in her Lancaster House speech in January 2017, and repeated in her Florence speech in September, that 'no deal for Britain is better than a bad deal for Britain, it is right that the government should prepare for every eventuality'.
"So we take these words by the prime minister very seriously, and it is therefore only natural that in this house we also prepare for every eventuality."
The second phase of negotiations with the EU start this month, focusing on the future trade agreement between Britain and the Union.