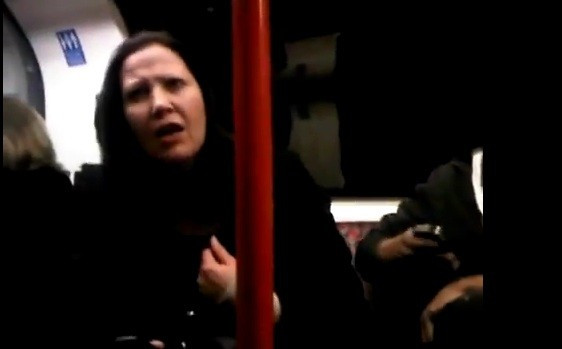 The woman who was exposed in a viral YouTube video which showed her racially abusing Asian commuters on London Underground has been jailed for 21 weeks.
Jacqueline Woodhouse, 42, from Romford, Essex, was filmed as she made racist comments about passengers on a train.
The seven minute video was uploaded to YouTube and watched over 200,000 times.
Woodhouse pleaded guilty to racially aggravated assault at Westminster magistrates' court.
Galbant Singh Juttla filmed her tirade, which began by her calling fellow passengers "foreign s**t heads".
She continued by pointing at Asian passengers and saying: "Where do you come from? Where do you come from? Where do you come from?
"I would like to know if any of you are illegal? I am sure 30 percent of you are.
"I wouldn't mind if you loved our country," she added.
Prosecuting, Clair Campbell told magistrates: "She then leaned towards the gentleman sitting next to her and said 'I will have you arrested because you do not live here."
'The male pushed her away and she fell on to the adjacent seat.
"She stated: 'I hope you are not claiming benefits and I hope you pay your taxes.'
"Mr Juttla responded: 'I pay more taxes than you, love.'
"Mr Juttla pulled the emergency alarm fearing an escalation of events and to enable her to be removed from the train," Campbell said.