Jaguar advert rebuked for encouraging dangerous driving practices
The Advertising Standards Authority said the advert was 'irresponsible'.
Jaguar has been rebuked for an "irresponsible" newspaper advert by the UK's Advertising Standards Authority (ASA).
The advertorial in the Guardian encouraged unsafe driving practices, according to the watchdog.
The text, co-written with Guardian staff, highlighted the XE model's interior and highlighted how its features allowed executives to work on the move.
It bore the headline, "Drive time is no longer downtime," and said: "For busy executives, the car is increasingly becoming an extension of the work place.
"What was once a cocoon of time in limbo is being transformed into productive reclaimed time."
Features including Wi-Fi, Bluetooth connectivity and a dashboard calendar were all listed as examples of how it was possible to "turn journey time into productivity".
The ASA carried out an assessment of the advertisement after receiving two complaints.
The ASA's assessment said: "We accepted that driving whilst using a hands-free mobile phone kit was not, of itself, illegal. However, we noted that the Highway Code stated that using hands-free equipment was likely to distract drivers' attention from the road and advised that they used a voicemail facility and stopped to make or take calls.
"The Highway Code also advised that there was a danger of driver distraction being caused by in-vehicle systems such as satellite navigation systems, congestion warning systems, PCs and multi-media."
It added: "Whilst we understood that the work related activities and communicating with family could be carried out in the car via hands-free technology, we considered that they were likely to distract a driver's attention from the road and therefore preventing them from having full control of the vehicle.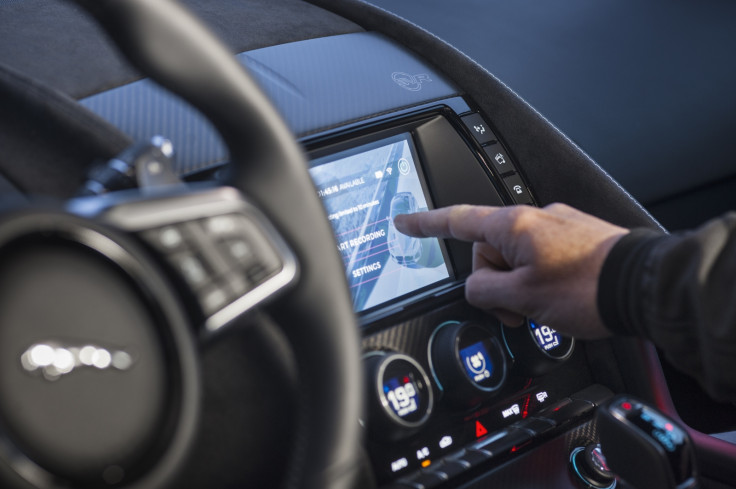 The interior of a Jaguar (file photo).
Jaguar Land Rover Press Office
"Therefore, we concluded that the advertorial was irresponsible because it was likely to encourage unsafe driving practices."
The ASA ruled that the advert must not appear again in its current form.
Jaguar Land Rover was told that its future advertising must not encourage drivers to carry out tasks that were likely to distract their attention from the road, making them incapable of having full control of the vehicle.
© Copyright IBTimes 2023. All rights reserved.