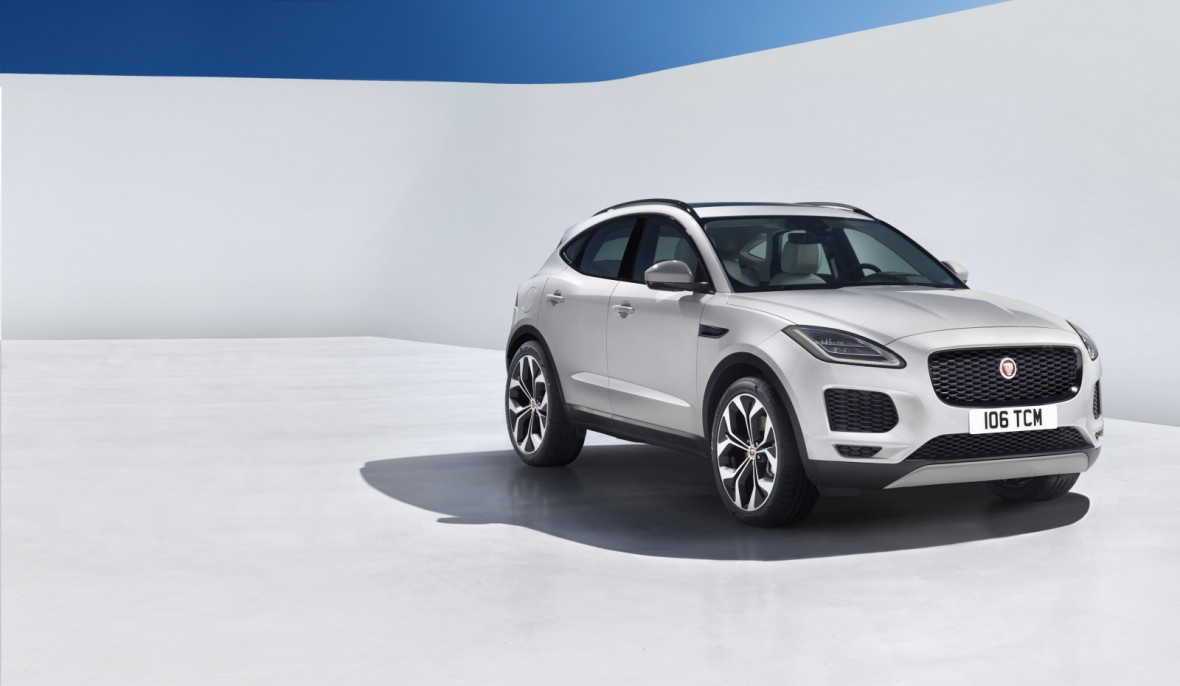 When legendary car designer Ian Callum says "this is the car for me" you might expect him to be browsing the pages of a Bonhams auction catalogue, or pointing at a piece of Sixties exotica on the Cartier lawn at Goodwood.
Instead, he's talking to IBTimes UK with a bright-eyed and boyish enthusiasm about his latest creation, the Jaguar E-Pace. It might not find a place on teenager bedroom walls like the Ford Escort Cosworth, Aston Martin DB9 or other highlights from Callum's CV, but the E-Pace is certainly pretty.
A small SUV, it is related to the larger F-Pace in the same way Jaguar's entry-level XE saloon car is related to the XF.
We're inspecting the E-Pace with Callum and a small group of journalists at Jaguar Land Rover's Midlands headquarters a couple of months before the car is revealed to the rest of the world at a lavish launch party in London's Excel Centre. Driven around a courtyard and into the room we're stood in, the car exudes a cute playfulness forgotten by too many of today's cars with their aggressive frowns.
Finished in Jaguar's new Borasco Grey, it still looks lean and athletic but is unlikely to project a get-out-of-my-way thuggishness up the outside lane of the motorway like some SUVs do. And nor does it look like an F-Pace spat out of a photocopier at 75%; this is a car with its own distinct look.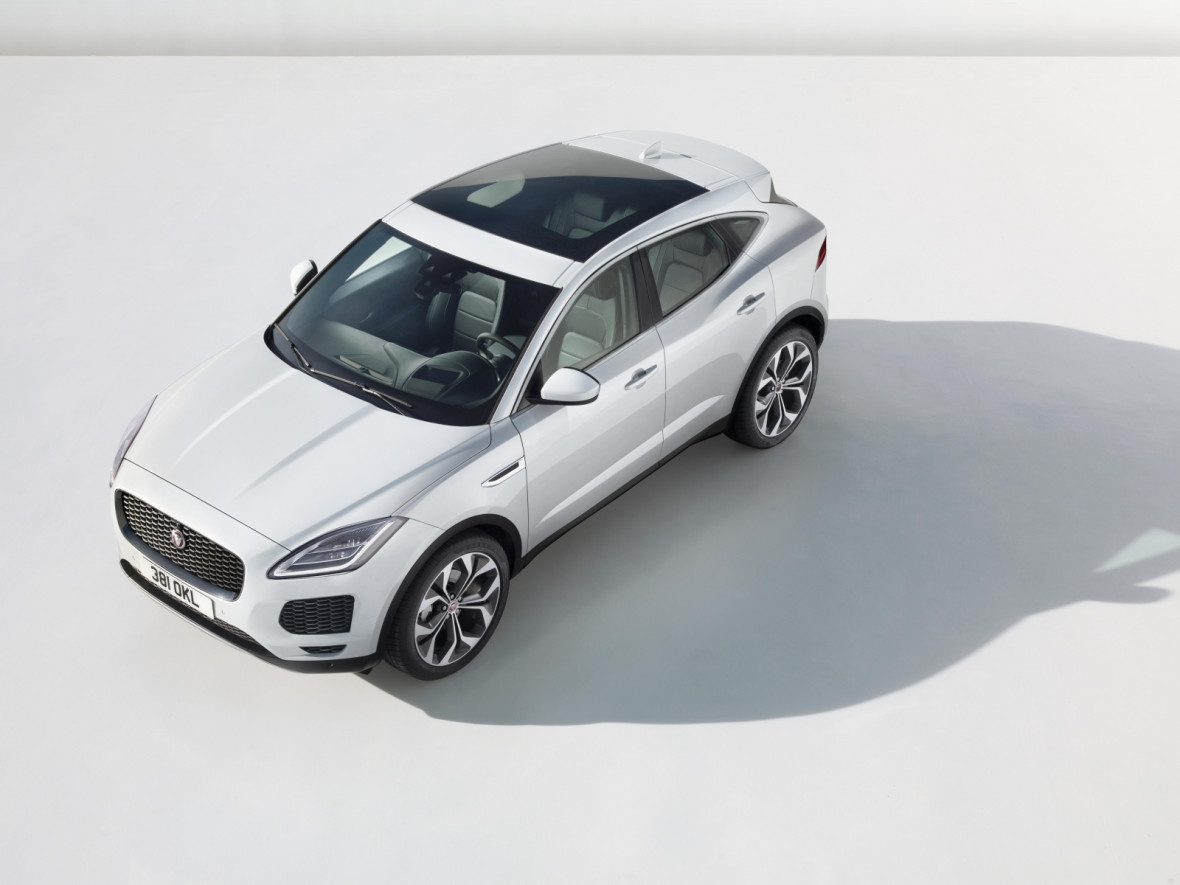 The E-Pace's softer lines compared to the F-Pace and especially the F-Type sports car shouldn't be confused with an attempt to aim the car at women, Callum explained. "We don't want this to be seen as specifically a ladies' car. We want to get more women into our cars, clearly, but I think women are quite happy to buy quite masculine cars as long as they work for them and as long as they look quite stylish. And stylish doesn't necessarily mean feminine."
Jaguar, Callum says, "has that middle ground between muscularity and sensuality, and I think that's very important; this car presents that...this is the car for me, quite frankly."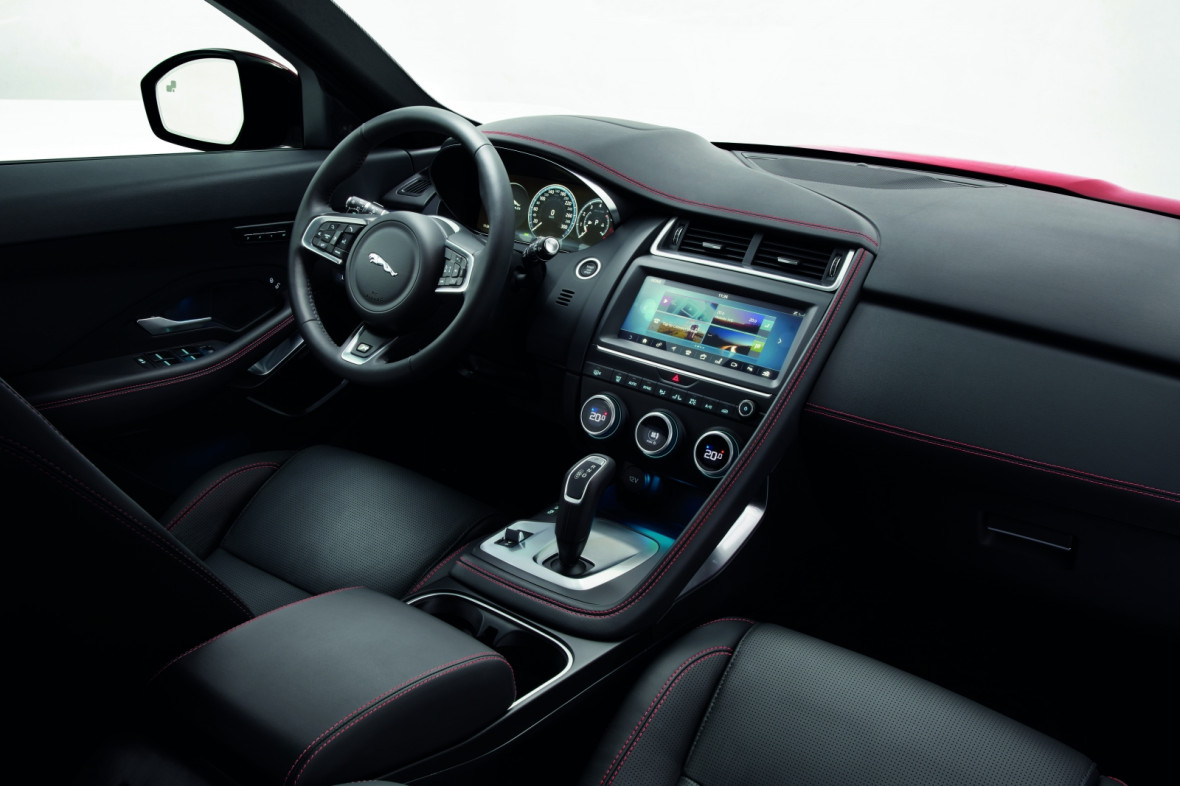 From Guildford golf club to...Shoreditch high street?
Jaguar has undergone nothing short of a brand transformation since it was purchased by Tata Group and partnered with Land Rover in 2008, but there still lingers a whiff of the golfclub about it. To finally kick this into the weeds, Callum says in designing the E-Pace he and his team were "thinking of the city dwellers, the urbanites, dare I say it stretches as far as the Shoreditch bunch. It might be in that area where people are looking for something cool, trendy, but also very stylish and sophisticated."
The customers, Jaguar hopes, will be younger than average and as a result the E-Pace's price is lower too, starting at £28,500. You could fairly call the new Jag a 'my first SUV', a sporty but sensible car for a young family who wants something fun but affordable and from a prestige brand with a large portfolio to expand into as they get older.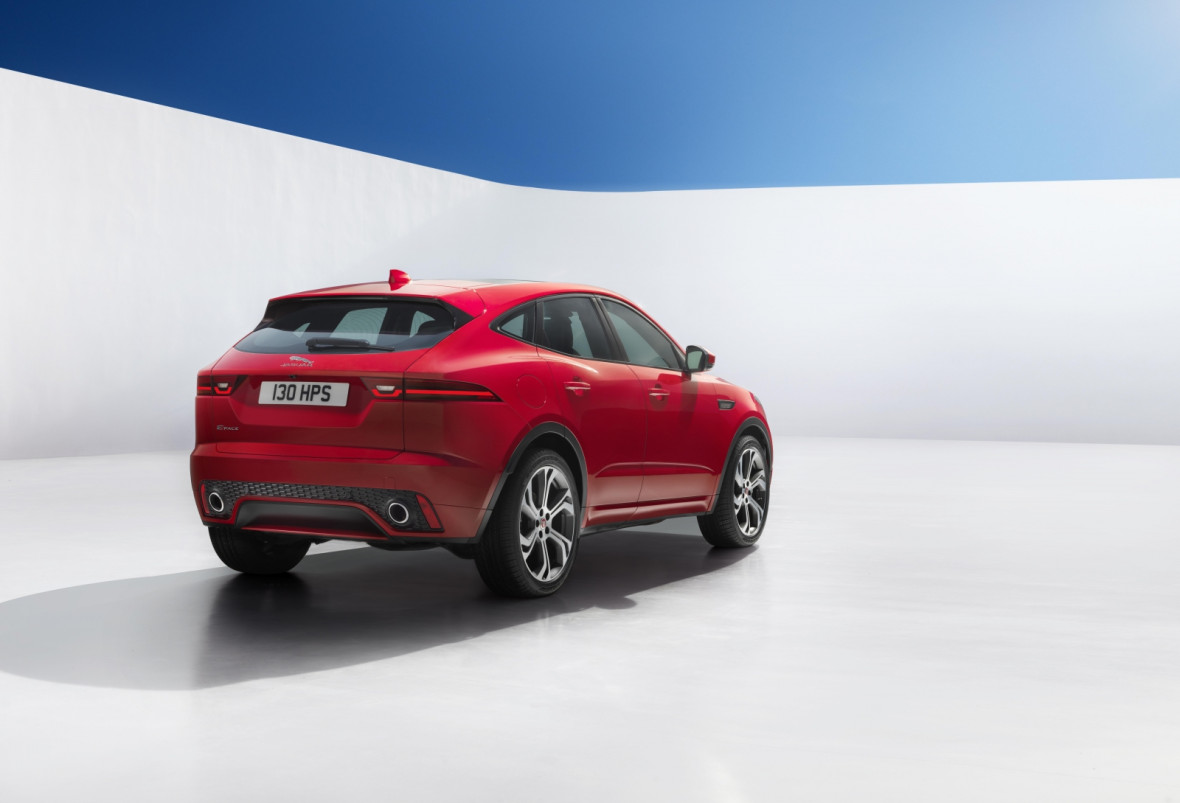 Inside, the dashboard is recognisably Jaguar with a large central touch screen, three climate dials below, and mood lighting flooding the door pockets and foot wells. The biggest departure in here from the rest of the range is a gear stick in place of Jaguar's usual rotating gear selector, which in other models rises up out of the centre console when you enter the car.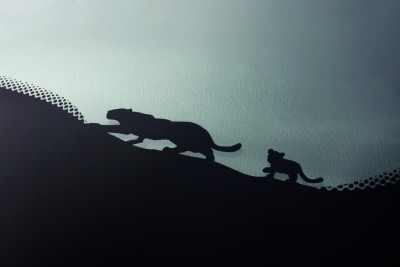 Ditching this for a conventional stick feels as much a cost-cutting measure as a subtle way of letting E-Pace buyers know what luxuries await them further up the Jaguar foodchain.
At 4,395mm long the E-Pace is 336mm shorter than the F-Pace, while the 2,681mm wheelbase is 193mm shorter. Having sat in a pre-production running model of the E-Pace, we can confirm that it seats four adults over 6ft comfortably.
A family-sized suite of technology
Tick a few boxes on the order form and the E-Pace can be kitted out with a family-sized amount of technology. There's a 12.3in screen replacing analogue dials behind the steering wheel, a heads-up display projected onto the windscreen, a 10in dashboard display, up to five USB and four 12-volt charging ports, and a 4G Wi-Fi hotspot capable of streaming to eight devices at once.
As a final flourish, a new graphic depicting a jaguar cub following its mother appears in the lower-left corner of the windscreen, and is projected onto the floor by 'puddle lamps' fitted to the underside of the wing mirrors - "incorporated solely to put a smile on customers; faces," Jaguar says.
The E-Pace range consists of three 2.0-litre diesel and two 2.0-litre petrol options with power outputs of 150, 180 and 240PS (metric horsepower) for the diesels and 250 and 300PS for the petrols. Gearbox options are a nine-speed automatic or six-speed manual.
Order books are open now and the first deliveries will arrive before the end of 2017.