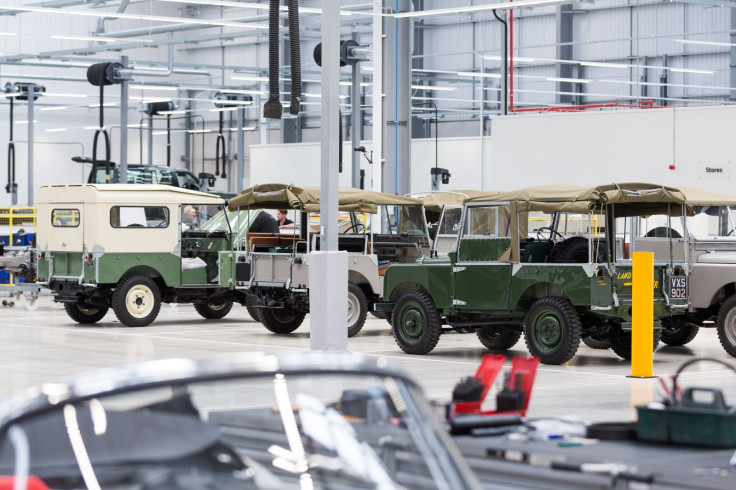 You join us in a warehouse near Coventry, looking at a lop-sided, moss-covered 1970 Range Rover Classic. The car, once a cornerstone of motoring luxury and no doubt the pride and joy of its owner, stood awkwardly below harsh warehouse lighting. Stooped to one side and with a window left carelessly open, the car probably thought it was about to undergo a distressingly intimate medical examination.
"This is an ideal candidate, a fantastic base vehicle", an engineer at Jaguar land Rover's new Classic Works facility tells us, straight-faced. We were then told how, completely unsurprisingly, this car was parked under a tree for 25 years, it's owner constantly telling himself - and reassuring his family, no doubt - that it will, one day, be restored.
With the help of Classic Works, a new £7m facility built to "rebirth" any Jaguar or Land Rover built between the 1930s and 1990s, that mouldy old Range Rover will be restored to as-new condition in exchange for a rather large cheque.
"I see this as a dream factory," says John Edwards, managing director of Jaguar Land Rover's Special Vehicle Operations. Speaking at the opening of Classic Works, Edwards addressed visitors in front of a giant glass window revealing how engineers take cars seemingly beyond repair and make them showroom-fresh.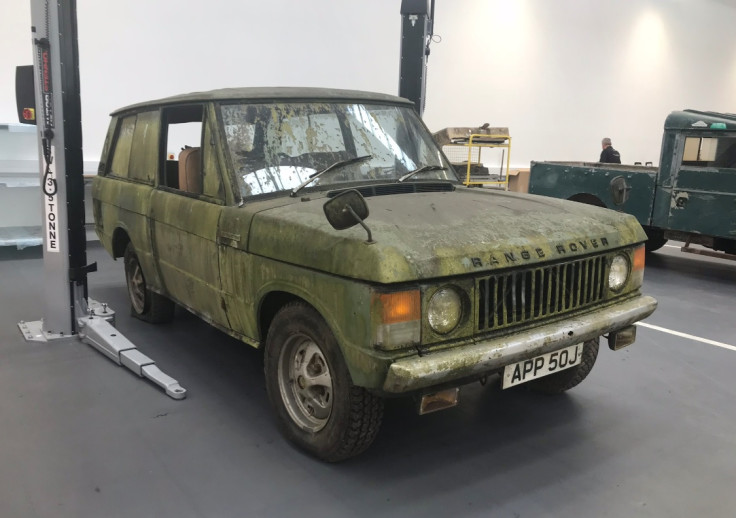 Based just outside Coventry in the West Midlands, the purpose-built facility is where owners of the 1.5 million classic Jaguars and Land Rovers still on the road - or parked under a tree for 25 years - can come to have their cars 'reborn' as-new.
The building houses a showroom full of JLR's finest creations, including an original Range Rover and E-Type Jaguar in time-warp, as-new condition, plus three Le Mans-winning Jaguars from the 1950s and 1980s. Beyond this is the workshop, where staff described by Edwards as "enthusiastic professionals" - many of whom have worked for JLR their entire careers - nurse forgotten and forlorn classics back to health.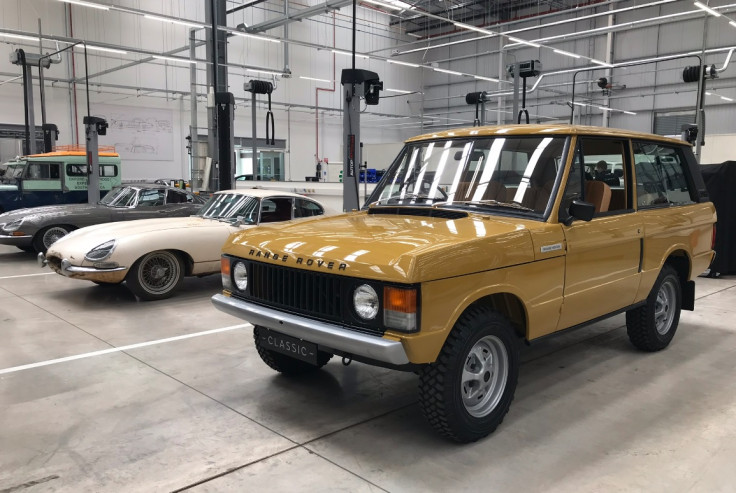 Next door is "the toy box", where over 500 members of JLR's heritage fleet are stacked up, in some places three deep, for the length of a warehouse. There are cars from James Bond films, Range Rovers formerly used by the Royal Household, rows upon rows of vintage machinery sitting patiently, waiting to be driven by a journalist, TV show or owners' club. A collection of battered old Range Rovers await the same treatment as our 25-year-old friend from earlier in the tour.
But as jaw-dropping as this collection is, the real magic is to be found back in the workshop. Here, the unmistakable aroma of new-car smell emits from a 1970s Range Rover, finished in Bahama Gold and offered as an example of what Classic Works is capable of. Across the room, a production line takes critically ill Series One Land Rovers, then completely deconstructs and rebuilds them; two examples we saw hold chassis numbers just two digits apart, meaning they were about this close to each other when they were first built, back in the first half of the last century.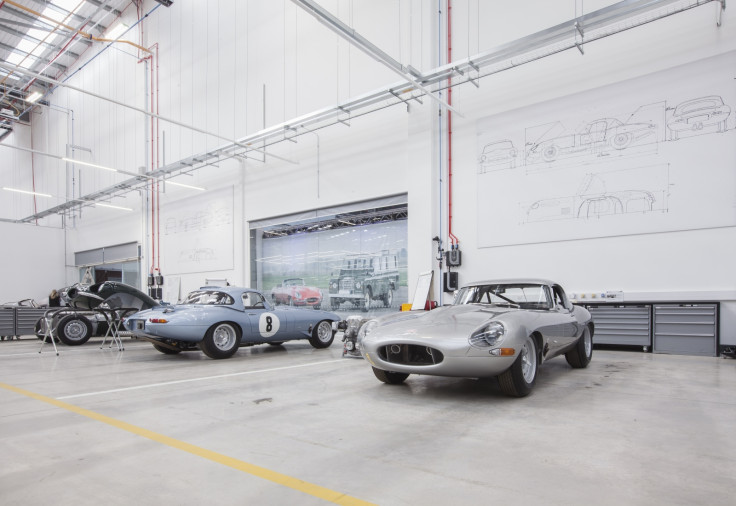 And yet, despite the smells and the sheen, Jaguar Land Rover claims the cars this room gives a second life to retain most of their original parts. When a vehicle arrives it is completely stripped down to its bare chassis, while each and every component is photographed, labeled and filed away. The efforts the Classic Works engineers put into salvaging old parts instead of replacing them knows almost no bounds, as vapour blasting and sonic cleaning is used to bring rotten pieces of metal back from the brink.
The 14,000 square metre building is claimed to be the largest facility of its type in the world, housing 54 workshop bays for servicing and restoring every Jaguar and Land Rover which has been out of production for at least 10 years. During our visit, no fewer than six XJ220 supercars were in for work, one flown in from Hong Kong for a new set of specially made tyres.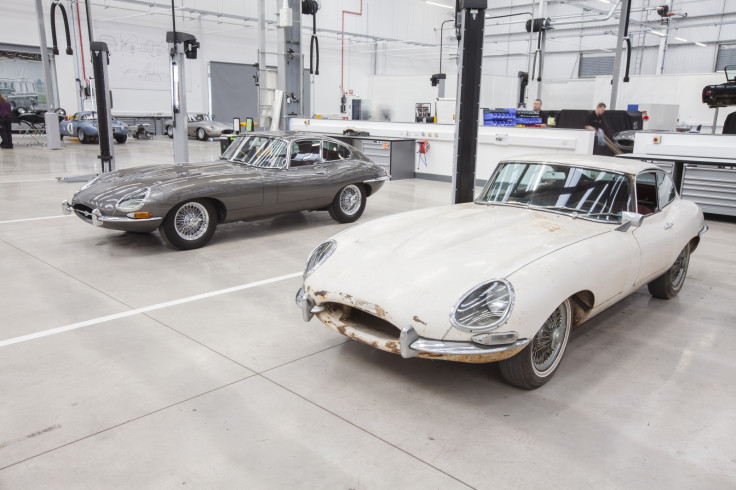 There are also dedicated strip-down, manufacturing and assembly zones for the Land Rover Series One, Range Rover Classic and Jaguar E-Type Reborn restoration programmes - the dusty and dented donors for which live with the heritage collection next door.
But the current jewel in the Classic Works crown is the XKSS Continuation project, which will see Jaguar build the final nine examples of the XKSS after production was halted by a workshop fire in 1957. Famously owned by Steve McQueen, the XKSS is a road-legal version of the D-Type, which finished first, second, third, fourth and sixth in the 1957 24 hours of Le Mans. Identical to the original in every way and the result of 10,000 man-hours each, the new XKSSs are being sold by Jaguar for £1m apiece.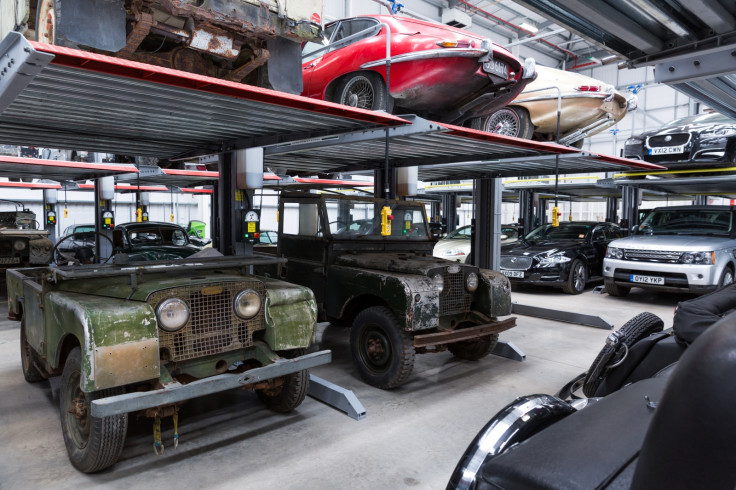 Passion and enthusiasm are what drive both the staff of Classic Works and their customers, who often know exactly what they want but are guided by the workshop to keep any modifications as "sympathetic" to the original as possible. It's a case of upgraded brakes and a subtle Bluetooth connection behind a vintage radio facia, rather than louder exhausts and massive Tesla-style touchscreens.
Edwards tells IBTimes UK: "When you buy a classic car it's an emotional purchase and the rational balance probably goes out the window. Consequently it's a really personal thing for [our customers]. Those guys are passionate and they need our support.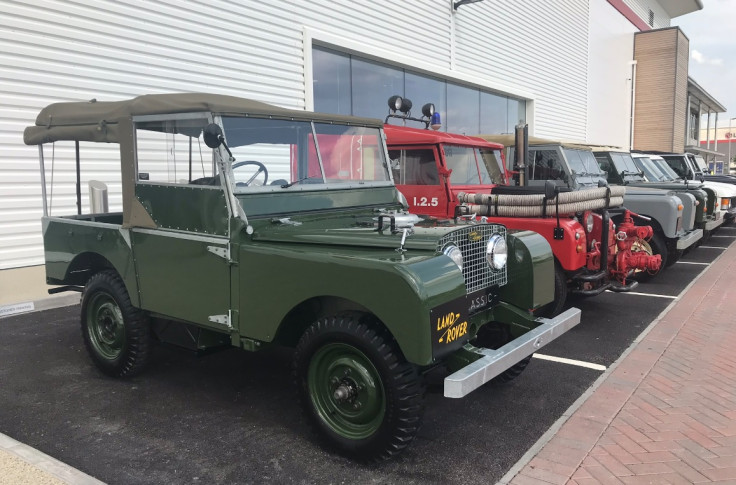 "The customers can be really demanding, they can be discerning. But if you get the relationship right it can be very rewarding. Most of the customers who come here have a clear understanding of what they want and most are here because we're the manufacturer and they want a fairly pure job. But then there will be instances where they want something different. As long as it doesn't break our principles, and I'm not sure they are written down to be honest. It's sympathetic."
How much does it cost?
As is surely obvious by now, taking a car to be reborn at Classic Works is an expensive undertaking. Range Rover Reborn, a programme where Classic Works sources Land Rover's original SUV (like our lopsided friend from earlier) and gives it the as-new treatment, starts from £135,000, much more than many brand new Range Rovers are bought for.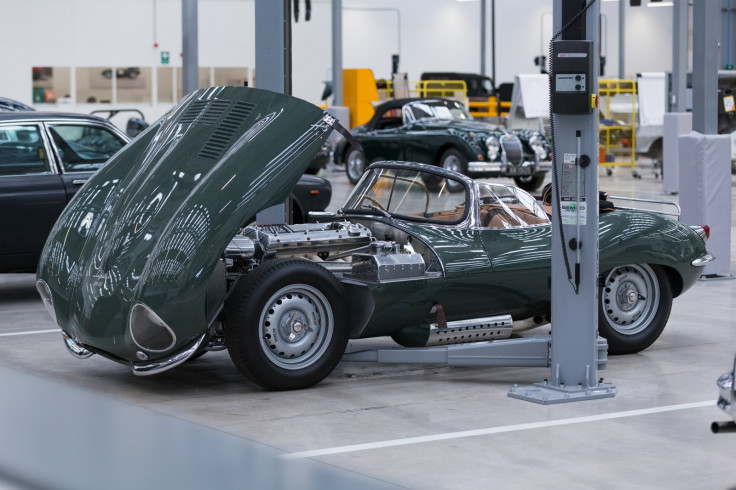 Modern technology is mostly off the radar at Classic Works, where blueprint drawings, pencils and decades-old skills passed from parent to child are more useful than computer-aided design and 3D-printing. But this isn't a universal truth. In manufacturing a 'genesis' car for the nine XKSS Continuations, Classic Works took 3D scans of several of the original cars, blending them to create a perfect 'new' one.
And, by having Jaguar Land Rover, Britain's largest car maker by volume, just down the road, all manner of production, calibration and testing equipment can be easily borrowed.
Such is the early demand for its services, Classic Works has grown from 40 to 80 staff in the last 12 months and will reach 120 before the end of 2017. After that, Edwards tells IBTimes UK, there are plans to open another facility abroad. "Our ambition is that this will go further. We are a global business, this is based in the UK, so we need to start thinking about what this might look like outside of the UK as well."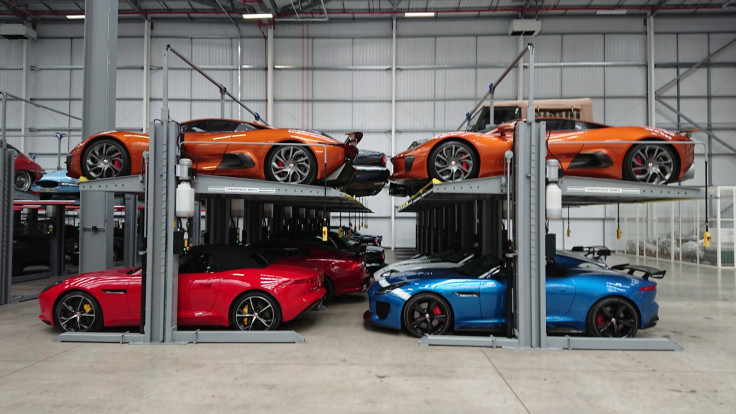 The story of that sad old Range Rover and the other forgotten cars dropped off here for a new life is not too dissimilar to that of Jaguar Land Rover itself. Pioneers in the 40s, 50s and 60s, the two brands somehow lost their way in the following decades, something Edwards is keen to admit. "I've been with this business for more than 25 years, and I think for much of this time we were fighting for survival."
But investment from Tata Motors brought Jaguar and Land Rover under one roof in 2008 and grew the brands into the success stories they are today. In turn, that success has freed up the resources to make Classic Works possible, giving the ageing cars of Jaguar and Land Rover's most passionate enthusiasts the same phoenix-from-the-flames treatment as the companies themselves.
From September, members of the public can book a guided tour of Classic Works, including a look at the heritage collection. Tours cost £49 per person.