When your garage already contains a McLaren P1, Porsche 918 Spyder and LaFerrari – a £3m collection regarded as the Holy Trinity of supercar ownership – what else do you need? The answer, if mind-bending performance and a bespoke, exclusive package literally tailored around your fingertips is what you're after, is the BAC Mono.
Built in Liverpool, UK, the Mono is the world's only single-seat supercar. It has the styling of a Stormtrooper helmet, a carbon fibre body and can hit 60mph in less than three seconds. The car is the brainchild of brothers Neill and Ian Briggs, who produced the first Mono in 2011 and have just started building an updated model with a wider cockpit and larger, more powerful engine.
IBTimes UK was invited to BAC's factory to learn more about the company and find out why the Mono, a bespoke, tailor-made supercar, is the vehicle no multi-millionaire's garage should be without. The visit was organised by Autodesk, who are working with BAC to create an industry-leading online configurator letting buyers customise their Mono before they order. The configurator is expected to launch in the summer.
---
The ultimate luxury gadget
Before visiting the BAC headquarters - unit 14 on an unassuming Liverpool industrial estate - I had described the Mono to friends as "an Ariel Atom with one seat". But it quickly became clear that BAC wants the Mono to be much more than that; this isn't a car to rival the cheaper Atom, KTM X-bow, or any model of Caterham. This is a road-going, track-friendly car for buyers used to the luxuries of million-pound hypercars. It is the ultimate track toy and even comes with a tailored race suit.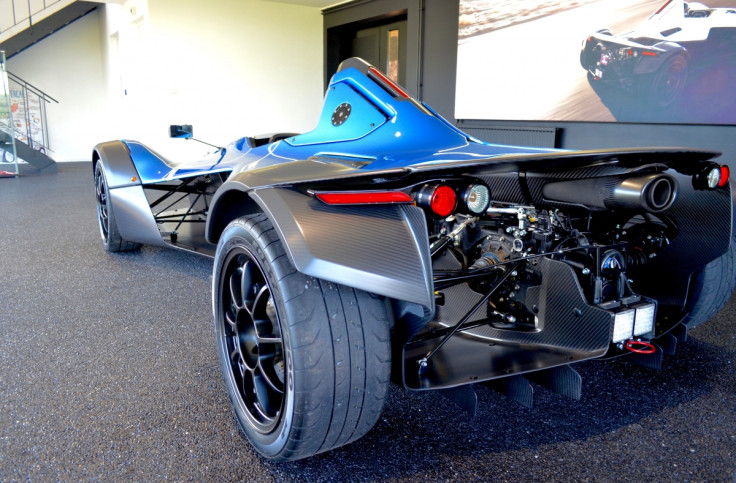 Neill Briggs, BAC co-founder and director of product development, explained during our visit that the Mono is "a car to drive from A to A, not A to B." Built purely for driving pleasure, the car has no windows or roof and the only storage is a space under the front to put your helmet and gloves, plus two small pockets in the cockpit for your wallet and sunglasses.
Like sitting in the bath
BAC Mono (2016) Specs:
Mountune 2.5-litre, four-cylinder engine
305 horsepower
580kg
0-60mph in 2.8 seconds
Top speed of 170mph
Priced from £125,000
Entering the Mono is similar to lowering yourself into a bathtub. Once seated, your legs are stretched far out in front, with your feet raised above your hips to reach the pedals.
You at first feel vulnerable, but once comfortable you realise how good the visibility is without the usual distractions of a windscreen, pillars and dashboard. Aside from the three pedals (you only need the clutch at low revs), all controls are on the steering wheel, including indicators, lights, paddles for the gears and buttons to start the lap timer and navigate through options on the digital display.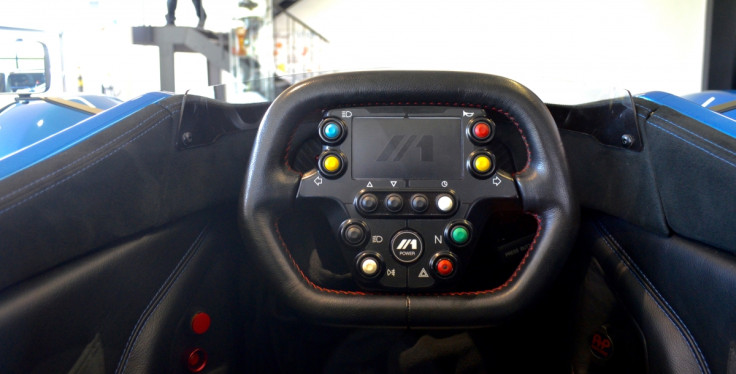 Although the car itself is hugely impressive, where BAC's uniqueness lies is in customisation. For a fee, buyers of the £125,000 Mono can have their seat and steering wheel moulded to the exact contours of their back and creases of their palms.
BAC is the only car maker in the world to offer this and uses the same technique as Formula One teams to create the seats, which can then be trimmed in almost any combination of hard-wearing leather, fabric and stitching the buyer likes. F1 tech can also be found in the steering wheel, which features a computer screen identical to the one Lewis Hamilton and his rivals have used for the past two seasons.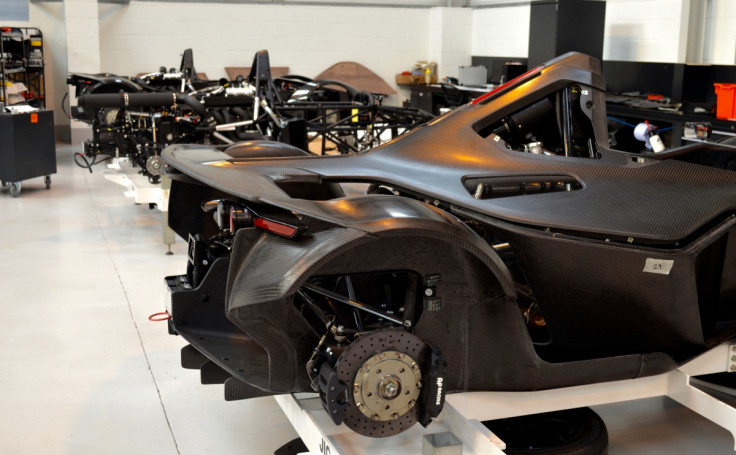 Extreme sports equipment
BAC describes the Mono as not just a supercar, but "a piece of extreme sports equipment". Naturally, the racetrack is where the Mono looks and feels most at home, but BAC says almost all buyers drive their car on the road. Many take their cars on track days, but the surprising comfort means you can drive to the circuit and back in the Mono itself – no need for a trailer.
Sold in 23 countries, with the USA its biggest market, a Mono is yet to be bought by a female driver. However, chief operating officer Mark Rayner soon expects this to change, telling IBTimes UK that owners are starting to inquire about buying a second Mono, so they can go on trips in convoy with their wife.
Bespoke tailoring meets bespoke engineering
Around half of buyers opt to pay for the moulded seat and wheel, while almost all cars leaving the BAC factory - 40 this year and expected to be 90 by 2018 - have some form of customisation. This can include a unique paint job (although BAC will persuade you against any combinations too outlandish), various pieces of carbon fibre trim, and even personalised graphics.
Canadian DJ Deadmau5s (Joel Zimmerman) has circuit board graphics on his, while the blue car in our photos has '303' written across it – an error code specified by the customer, a computer programmer. In some cases bespoke options add 65% to the total cost of the car and Briggs claims no two Monos are the same.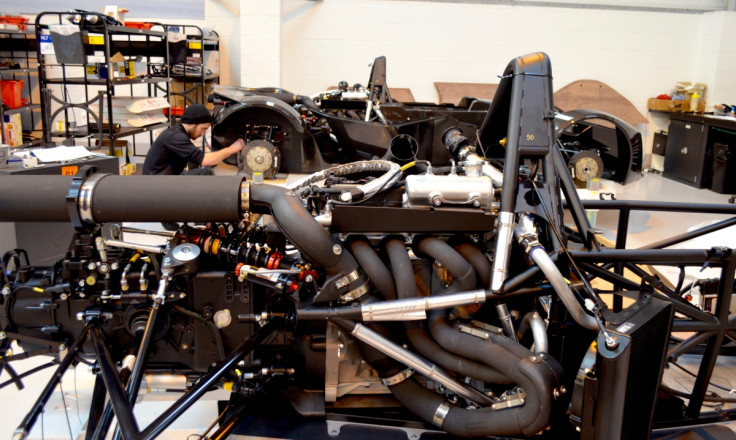 Customers are put in direct contact with the BAC design team to discuss how the finished car should look. Computer renders are exchanged and modified before a final design is sent to the workshop. Only then is the car made, a process which takes two weeks and starts around nine months after the customer first inquires about buying a Mono.
While the car is being made, a tailor is sent to the buyer's house to measure them up for a bespoke and personalised racing suit and helmet. When they are complete, each car is taken to the nearby Liverpool John Lennon Airport to be tested on the runway, a deal made possible thanks to a commercial partnership set up between BAC and Liverpool council.
Visual customisation is only part of the story. BAC will build a gearbox for each racetrack the customer wants to visit. Say they live in the UK and their local track is Silverstone; the Mono will be delivered with its regular road gearbox, alongside a second which has been tweaked for Silverstone's long straights. A good idea for shaving seconds off your lap time, but Rayner revealed some owners opt to install the second gearbox as an art installation in their house.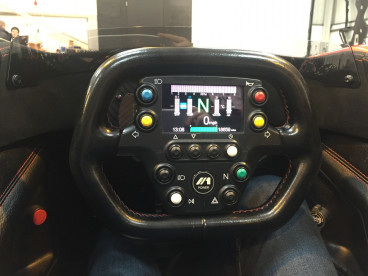 'We have no competition'
By selling such a unique car to wealthy customers, Briggs says BAC does not have any competitors. "We own this space [of the market], and because customers buy our car in addition to their other cars, we are not in competition with anybody. As the luxury goods sector continues to expand our market will also expand."
But BAC has set itself limits and does not want to grow too big. It says it will never sell more than 200 cars in any one country, because then the laws surrounding low-volume car making change. However, this does not stop it selling 200 examples of the 2016 version of the Mono, then 200 more of a slightly modified 2017 version. "We have no desires to be [as large as] Jaguar Land Rover or BMW," Biggs added.
What comes next?
Even though BAC could dine out on Mono orders for years to come, the company already has its sights set on a second car. And although it won't confirm or deny at this stage, the car is likely to have three seats, with the driver sat in the middle.
Despite saying BAC will "always make the Mono...it is our 911," referring to the Porsche which has been in production since 1963, Briggs said: "You can expect to see another vehicle which we will start work on, a concept phase...I couldn't say [if it will be a three-seater], we haven't even put pen to paper yet. All I will say is, we very much own that central driving position, so whether it's one seat or three...it's hard to see us doing a two-seater... it's hard to see it being anything other than a one or a three-seater".
As for the idea of this quirky, council-funded Liverpudlian sitting in a garage alongside the Ferrari-McLaren-Porsche 'Holy Trinity' I mentioned at the start of this article, BAC says "three or four" of its customers have bought Monos to do exactly that.