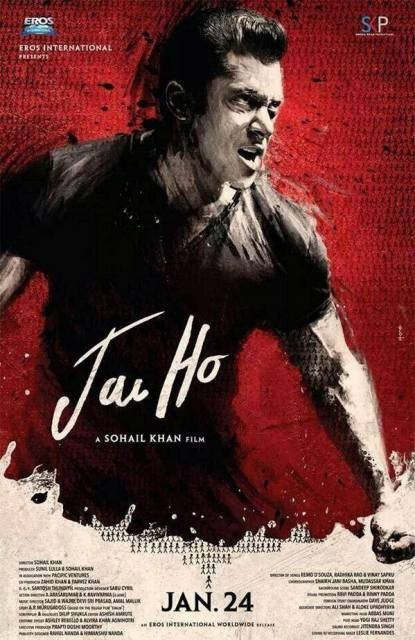 The first big Bollywood release of 2014, Jai Ho, starring superstar Salman Khan has released to packed houses. The film is a political drama which has Khan playing the role of a common man who wants to bring a positive change in society and ends up in a fight against a corrupt system.
According to critics, Jai Ho, helmed by Salman's brother Sohail Khan, is a better film than the star's previous movies, Ready and Bodyguard but is not a patch on his 2010 monster hit Dabangg which, in a way, resurrected his career and catapulted him to dizzy heights of superstardom.
Here's what critics have to say about the film:
Plot
Jai Ho has Salman Khan playing Jai, an ex-army officer and an all-round good guy. Borrowing heavily from the Kevin Spacey film, Pay it Forward, the plot of the film revolves around creating a chain of good deeds. So whenever Jai helps somebody out, he asks them to repay him by helping three more people and so on.
"Of course, standing in Jai's way is an army of assorted villains. There are so many actors crammed into this film that you almost start playing a game of guess who will pop up next," says Anupama Chopra in her Hindustan Times review.
Talking about the monotony that comes with watching every Salman Khan film, Priya Joshi of Digital Spy says: "With each Salman Khan film there's a real sense that we have seen it all before... because we have. Bar a variation with the theme of a chain of good deeds, it's just another two and a half hours in which to bask in the glorification of Salman Khan."
Performances
According to Raja Sen of Rediff, Salman Khan simply plays himself in the film. "Khan, Bollywood's real-life answer to Derek Zoolander, does his thing like only he can. And the crowd responds."
"For a man who's pushing 50, he's looking spry and seems to be having fun playing to type, though the absurd amounts of money his movies rake in obviously help," he says.
Tabu plays Salman's upright and supportive sister who can control her brother's temper and offers him good advice whenever needed. "She is a good counterbalance for Khan's character and a stable figure in a chaotic world," states the Digital Spy review.
Taking a dig at the film's lack of logic and substance, the Times of India review calls Jai Ho a "purely superhero film which works on far greater levels than, say, a Krrish 3. Petty powers like flying, web-spitting palms or acting aren't required, because the man has hands. He even has legs that can kickstart an ambulance."