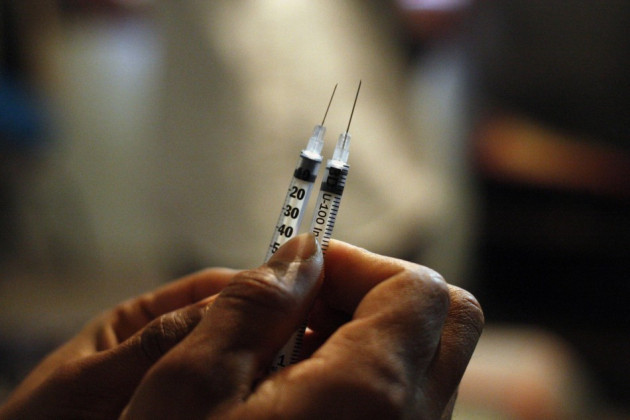 A jail inmate was allegedly injected with liquids including petrol and acid as part of a police interrogation in India.
The inmate has died following the suspected police torture, but his death-bed statement was recorded on camera, according to local reports.
Police in the north Indian state of Uttar Pradesh have been accused of using torture to extract a confession from the suspect.
The suspect, named Balbir, was taken into custody a month ago in connection with a murder case. Another suspect was also arrested and allegedly tortured.
After drawing a blank, investigators allegedly resorted to torture.
The suspects were admitted to hospital as their health deteriorated. The second suspect remains in hospital.
Some of the police officers allegedly involved have been suspended by the authorities and a probe has been launched into the matter.