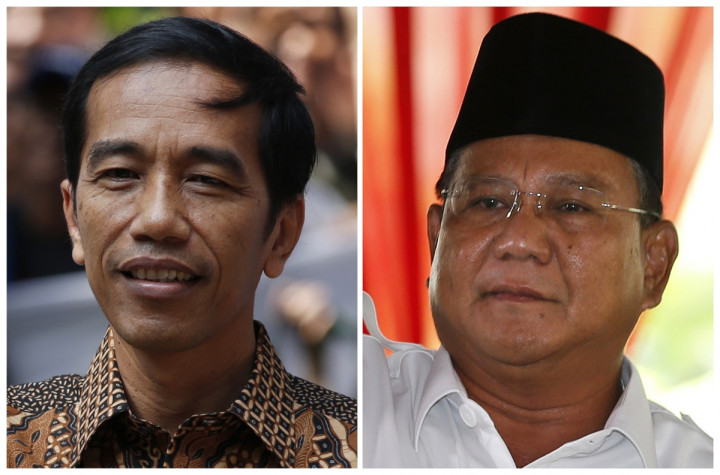 Jakarta governor Joko Widodo, nicknamed 'Jokowi,' has claimed victory in the Indonesian presidential elections based on preliminary results.
According to initial results from pollsters, which usually foresee the results accurately, Widodo has secured a little more than half of the votes against his opponent Prabowo Subianto, a former army general.
"We are thankful that according to the quick count announcements, until now, they show that Jokowi-JK [Jufuf Kalla] at this moment in the count have won," he told his jubilant supporters in Jakarta.
"I think that from the data, we can conclude that Jokowi-JK is likely to win this presidential election," said Phillips J Vermonte, a researcher at the Centre for Strategic and International Studies (CSIS), according to the local daily Tempo. He said: "The main battle takes place in West and East Java."
The official results are expected to be announced only two weeks later.
Urging his supporters to carefully monitor the counting process which is undertaken by the General Election Commission (KPU), Jokowi said: "No one should spoil what the people want."
Meanwhile, the other presidential contender Prabowo has refused to concede defeat.
"Based on quick count results by polling institutions that we use as a benchmark, we have received a mandate from the people of Indonesia," Prabowo said in televised remarks.
"We ask our people to watch the counting in the voting booth. We have at least four survey institutions that clearly state we win," said Mohammed Mahmud, the mastermind behind Prabowo's campaign.
The recent election campaign has been one of the bitterest confrontations in Indonesia, the world's third largest democracy.
There were fears of clashes breaking out once the results emerge. However, there has been no sign of violence so far.
Outgoing President Susilo Bambang Yudhoyono, who could not run for a third term, has urged both sides to accept the outcome of the elections.