American actor Clifton James, best known for his portrayal of cult James Bond character Sheriff JW Pepper, has died aged 96.
James played the haphazard Louisiana police officer in two instalments of the long-running spy franchise, first appearing in a car chase alongside Sir Roger Moore's Bond during 1973's Live and Let Die.
Due to popular demand, producers then requested that he return to reprise the role a year later for The Man with the Golden Gun — this time appearing as a disgruntled American tourist in Thailand.
James' daughter, Lynn, said: "He was the most outgoing person, beloved by everybody.
"I don't think the man had an enemy. We were incredibly blessed to have had him in our lives."
Moore also paid tribute, with the 89-year-old writing on Twitter: "Terribly sad to hear Clifton James has left us. As JW Pepper he gave my first two Bond films a great, fun character."
An actor proud of his Southern roots
Born in Spokane, Washington State in 1920 to a family battling poverty after The Great Depression, James served as a soldier with US Army in the South Pacific during the Second World War.
Scarred by the experience, James never spoke about his service, but records reveal the award of two Purple Hearts, a Silver Star and a Bronze star, suggesting his contribution was exemplary.
After losing many friends and family in the conflict, peace-time saw James embrace acting — attending classes and subsequently going on to appear in hundreds of TV shows.
According to IMDB he went on to appear in Cool Hand Luke, Superman II and The Untouchables.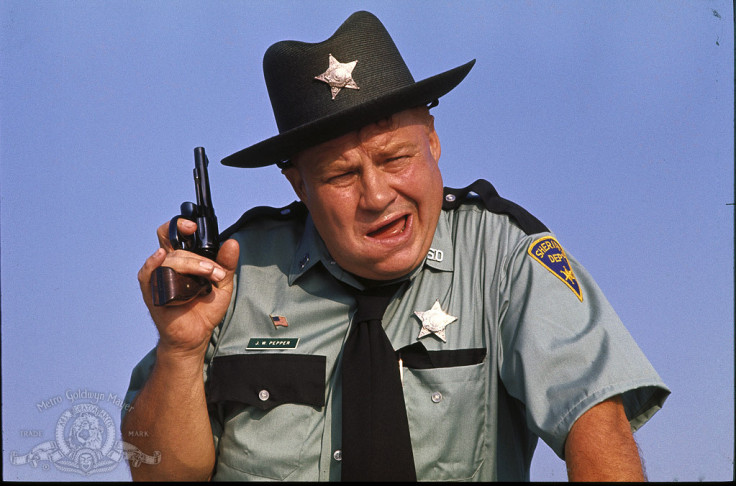 The father-of-five was proudest of the work he did on-stage on New York during the prime of his career.
In later life, he divided time between winter breaks in Florida and summers in Oregon.
James died due to complications related to diabetes. He is survived by two sisters, five children, 14 grandchildren and four great-grandchildren. His wife Laurie died in 2015.