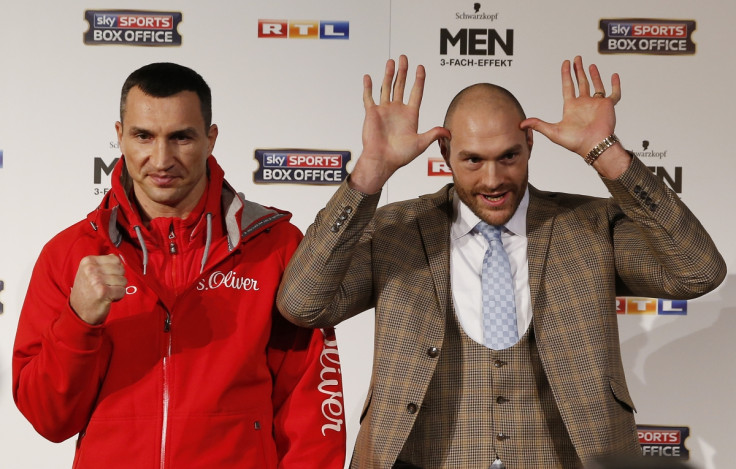 Wladimir Klitschko's team have promised Tyson Fury he will have the gloves he requested in time for 28 November's world heavyweight showdown, despite their "amateur" handling of the row.
Just days before the WBO, IBF and WBA fight, Fury complained over Klitschko's decision to select Paffen gloves for the bout, insisting the pair he received from the sports equipment manufacturers were too tight and were damaging his thumbs.
The Manchester-born heavyweight demanded a second pair be sent to him, with doubts emerging on Tuesday whether they would be ready in time for Saturday. Klitschko's promoter Bernd Bonte has since assured Fury will have his gloves ready in time, but lashed out at the 27-year-old and his team for taking so long to raise the issue in the first place.
"I spoke to the CEO of Paffen this morning and the gloves will be there on Friday, definitely. They have already been shipped," Bonte said.
"He told me it was eight weeks before Team Fury came back to him with their problem, if that had even done it after two weeks, it would have been much easier. Really they should have known after two or three training sessions, like any professional. But this is what happens when you are dealing with amateurs."