James Foley's Sister Kelly: 'Don't Watch Video of my Brother's Beheading'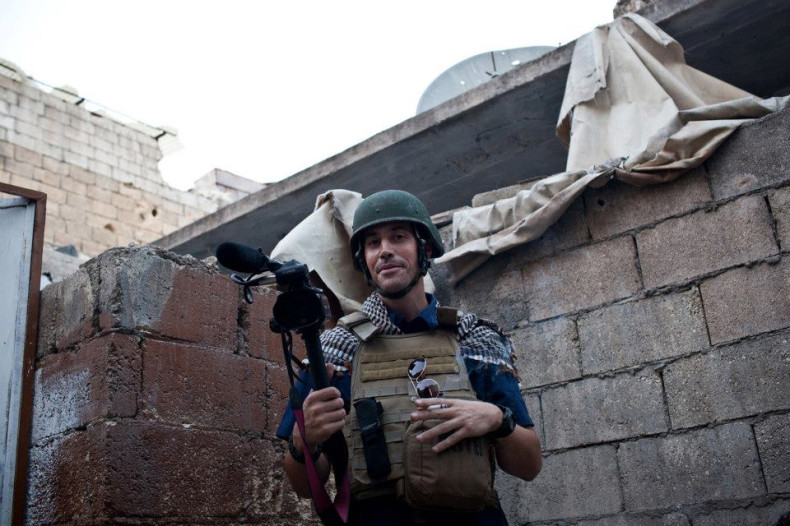 As the world reacts with horror to the graphic video apparently depicting the beheading of US photojournalist, James Foley by an Islamic State (IS) jihadist with a British accent, Twitter users are calling for a media backlash against the propaganda released by the militants.
The hashtag #ISISMediaBlackout began trending shortly after the video was released by IS on YouTube on Tuesday night, as Twitter users urged others not to share the video or any other graphic images released by the terrorist organisation.
The trend appears to have originated with a woman using the Twitter handle @LibyaLiberty. She wrote: "Amputate their reach. Pour water on their flame.
"From here on out, I won't share any photo or video of violence intentionally recorded & released by ISIS for propaganda. #ISISMediaBlackout"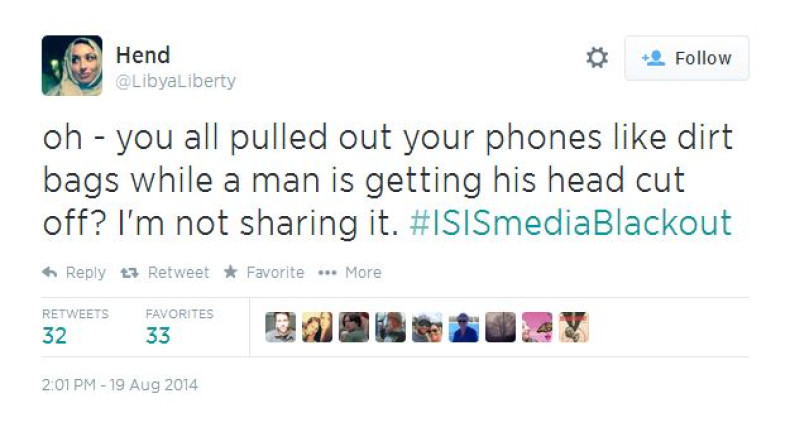 The video of Foley's purported killing was removed from YouTube shortly after it was put online. Graphic still images from the video have also been removed from Twitter, but the video continues to circulate on other websites.
Foley's sister Kelly has also implored people on Twitter not to watch or share the video of her brother's apparent beheading.
Many believe that sharing the images of Foley's gruesome killing on social media plays into the hands of the Jihadist group, whose large social media presence has been a key tool in recruiting new members and in disseminating their islamist ideology to the world.
Wajahat Ali, an al-Jazeera America journalist, said: "Don't share ISIS's beheading video of journalist #jamesfoley. That's what they want – don't give them the satisfaction."

Others say images like this result in mass desensitisation to violence, which leads to a global acceptance of violence.
An Iraqi Twitter user named Sajad Jiyad wrote: "In Iraq our children became desensitised to images of killings because it's always shown, don't let that happen elsewhere."
The Islamic State laid blame for Foley's apparent execution on US President Obama's recent decision to launch airstrikes in Iraq, and said a second journalist, Steven Sotloff, who was also shown in the video, would be killed if the strikes did not cease.
US authorities have not yet verified the legitimacy of the video, titled: A Message to America, but Foley's mother Diane has publicly accepted the death of her son and spoken in tribute to the journalist who died trying to show the world the suffering of the Syrian people.
James Foley, 40, was an experienced correspondent who had covered the war in Libya before heading to Syria to report the revolt against Bashar al Assad for the GlobalPost, AFP and other news outlets.
He has been missing, presumed kidnapped, since November 22, 2012.
British Foreign Secretary Philip Hammond said the video, voiced by an IS fighter with a British accent, appeared to be genuine and was "an appalling example of the brutality of this organisation".
It comes a day after IS militants threatened to attack Americans in another video where they warned, "we will drown all of you in blood".