The appointment of General Jim Mattis to the role of Defence Secretary is one of the most encouraging signs in the ongoing formation of the Trump administration. Unlike Trump's pick for National Security Adviser, Michael Flynn, Mattis is very much a serious person.
His appointment signals a confidence in the fundamental basics of American foreign policy, as well as a desire to "drain the swamp" at the Pentagon. It presages, however, an escalation of tensions with Iran, though perhaps not to an unresolvable degree. Promisingly, it also suggests that Trump has no real desire to surround himself entirely with sycophants.
Mattis's outstanding battlefield career can easily distract both the media and the casual observer from the sharpness of his intellect. He served in the Gulf War as a lieutenant colonel, and later in Afghanistan as a brigadier general, where he was renowned for his leadership from the front, wearing the heroic mask of command with considerable style.
Subsequently promoted to the rank of major general, his service in the Iraq War did nothing to tarnish this image, as he organised operations against Baghdad (2003) and Fallujah (2004) with consummate skill. His reputation as an ascetic soldier's general endures to this day; this appointment will be celebrated by the rank and file.
On the other hand, the stories of Mattis the warrior, who adopted the motto "no better friend, no worse enemy" for his 1st Marine Division, should not be allowed to blind us from Mattis the administrator and scholar. After Iraq he rose quickly to lead the United States Central Command, from 2010 overseeing operations across the Middle East, North Africa, and Central Asia. As Dr Mackubin Owens notes.
Mattis' tenure in this role was marked by strong civil-military relations, an absence of leaks, and swift implementation of presidential policy (something of a change from the Rumsfeld era). Libertarian scholar Will Duffield notes that Mattis is fond of creating reading lists for his men, "...emphatically understanding that even in war, there is nothing new under the sun".
We can, however, be confident that in Mattis, Trump has found a man whose intellect and resolve are equal to the job.
In Iraq, Mattis insisted on Arab cultural sensitivity classes for those under his command, and prized efficiency and tact above all in his subordinates. His own reading is extensive: according to Mattis himself: "Thanks to my reading, I have never been caught flat-footed in any situation, never at a loss for how any problem has been addressed (successfully or unsuccessfully) before."
Mattis is known to favour the maintenance of America's traditional alliances, both in NATO and outside of it. His appointment should go some way towards reassuring those who feared Trump's election would vastly accelerate the decline of these ties. He is strongly opposed to torture, and equally strongly in favour of a two-state solution to the Palestinian question, and looks with a sceptical eye on Israeli settlement-building.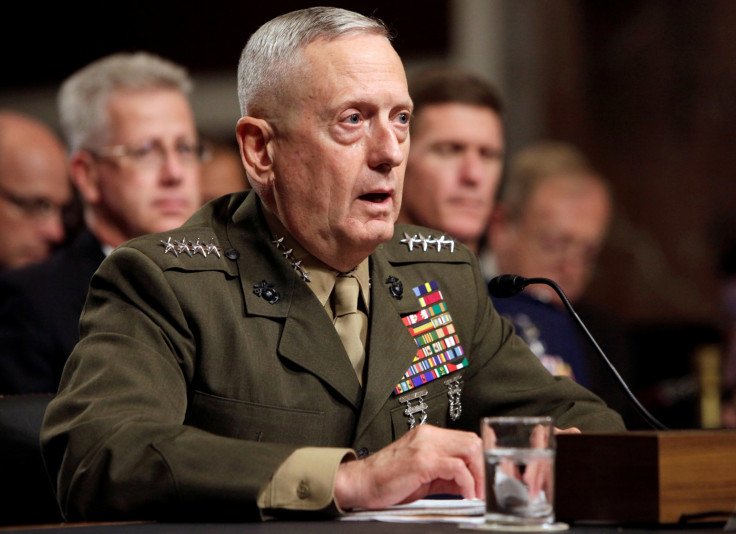 On all these grounds his appointment should garner bipartisan support. The crux, however, will be the Iran issue. Mattis was forced out of his role at CENTCOM by the Obama administration over his hawkish views concerning the Iran deal. His views on JCPOA as it was eventually agreed are known to be negative, though he agrees that the US is stuck with it now, for better or worse.
His appointment, and Trump's election, comes at a time when Iran has shown the first signs of reneging on JCPOA itself. Just after the US election, the head of the International Atomic Energy Agency announced that Iran had been stockpiling heavy water beyond agreed limits. In itself, this violation was fairly minor, and Iran swiftly moved to defuse any tensions by moving the surplus to Oman for sale.
The Obama administration has taken a relaxed view of such lapses. Neither Trump nor Mattis are likely to be so forgiving, and both are predisposed to view such incidences as evidence of fundamentally bad faith on Iran's part.Iran remains, of course, the great unresolved issue of the Obama presidency. JCPOA may have stifled Iran's nuclear ambitions temporarily, but even the deal's most ardent fans would probably have to concede it has not ended them forever, and Iran remains a highly active and toxic regional actor, in Syria and elsewhere. Its ballistic missile testing programme has continued apace. These issues and more confront the presumptive Secretary of Defence.
We can, however, be confident that in Mattis, Trump has found a man whose intellect and resolve are equal to the job.
---
Andrew Sabisky is an independent research worker and writer.
---