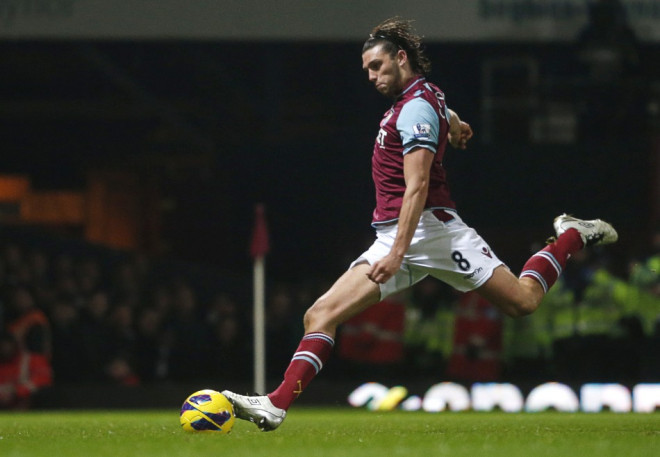 Jamie Carragher has revealed that Liverpool were hoping Andy Carroll would be the Reds' Didier Drogba at Anfield.
The 36-year-old striker was one of the best players in Chelsea's history and was instrumental in their success in the last decade. Drogba guided the Blues to win their first and only Champions League success before leaving Stamford Bridge in 2012.
The Merseyside club signed Carroll for a transfer fee of £35m in January 2011 after the striker had an impressive time with Newcastle United. However, the England international was a major flop at Anfield as he was unable to replicate his Newcastle form for the Reds.
Liverpool legend Carragher admitted that the former Magpies star was unable to adjust to the Reds' training methods and the price tag also did not do any good to him.
"I wanted Liverpool to sign him, especially after he tormented our defence one day at St James' Park. If we could have got him for between £12-15m, it would have been good business," Carragher told the Daily Mail.
"The feeling around the club when we were in for him was that maybe he could mature into our Didier Drogba. Unfortunately, though, Liverpool's decision to pay £35million was a big mistake and it never did Andy any favours."
"He started well, with two goals against Manchester City on his first start, but it quickly became apparent he wasn't the right fit for the club. In training, he'd complain if the ball was not flung into the box - and I don't mean from out wide."
"He wanted the ball to come in to him from close to the halfway line, but at Liverpool that was never going to happen. There were other things. He found the intensity of playing three games every week difficult.
"Before he might have been used to getting himself right for a match on a Saturday, then spending time socially with his mates - as we all did when we were young - but at Liverpool the training and professional demands are relentless," the former Liverpool defender concluded.
Carroll was allowed to go on loan to West Ham United by Brendan Rodgers during the last season. However, the former Swansea boss let the striker leave on a permanent transfer and join the Hammers.
Rodgers revealed that the reason Liverpool allowed Carroll to join West Ham was to raise funds. The Reds travel to Upton Park as they face the Hammers in the Premier League clash on Sunday.