Former England defender Jamie Carragher believes Michel Platini is on the brink of ruining the European Championship, by extending the tournament from 16 to 24 teams in 2016.
This year's finals have seen 39 goals scored in 14 group matches, with all four groups still wide open heading into the final set of matches
However, the competition's format will see eight more teams introduced for the competition in France in 2016, with fears the extra sides will dilute the quality on show; a sentiment the Liverpool hero agrees with.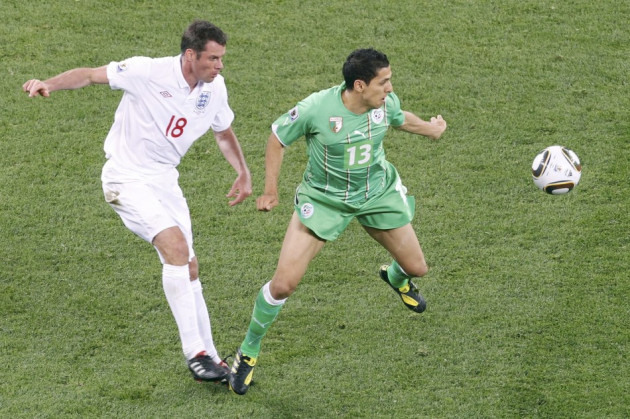 "Uefa president Michel Platini's decision to chase more corporate cash and extend the tournament to 24 teams for the next competition will ruin it," Carragher wrote in The Daily Telegraph.
"At the moment, I would place the Euros above the World Cup andChampions League in terms of excitement and quality from the first kick until the last.
"By the time of the opening ceremony in Paris in four years' time, the European Championship will be relegated to third best in that group.
"Less is sometimes more, and by increasing the number of competitors and fixtures Uefa is diluting the quality."
Carragher never appeared in a European Championship finals during his 11-year international career, but did feature in two World Cup campaigns with England in 2006 and upon his return from retirement in 2010.
Having played in eight Champions League campaigns during his Liverpool career, the 34-year-old believes the European Championship could go the same way as Europe's premier club competition.
Furthermore, given the often one-sided group matches between teams in the 32-team World Cup, the Liverpool defender admits the competition could soon be compared to its global bigger brother, to its detriment.
"The group stages of the Champions League are generally predictable and dull now," he added. "You might get the occasional surprise, but it only gets the juices flowing once you reach the last 16.
"The World Cup is the same. It's more of a celebration of football than a glorious exhibition. I've never played in a European championships and I regret it," he added. "I was in the 2004 squad but didn't feature.
"My World Cup appearance record includes the US, Trinidad and Tobago and Ecuador. No disrespect, but I'd have much preferred heading into an international tournament knowing my first game was against France.
"There is a different mental preparation when you know you have to be on your game from the first match.
"There are no Mickey Mouse games in this tournament and you can't say that about the World Cup. When I was playing for England, I never felt that playing in a qualifier and even in the first round of the World Cup gave you the same buzz.
"Yes, the World Cup is special as an event, but the standard of matches was well below a Premier League match or those games I first played in the Champions League, for example."