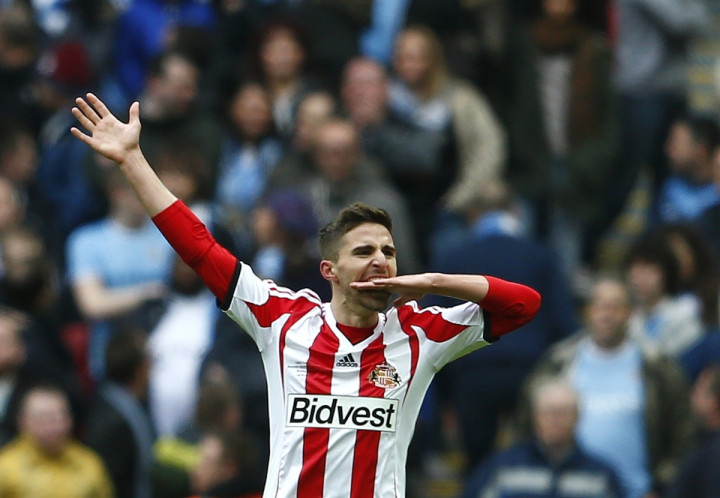 Sunderland boss Gustavo Poyet has handed Liverpool striker Fabio Borini a deadline to decide upon his future - with some reports claiming the Black Cats are already considering former Chelsea star Salomon Kalou as an alternative.
Borini had been earmarked as Poyet's first choice in his attempts to bolster his attack after the Italian impressed him during his loan spell at the Stadium of Lights last season, scoring seven goals in their escape from relegation.
However, despite Liverpool and Sunderland agreeing a £14m permanent move for the striker last month, the deal has dragged as the Italian is said to be reluctant on making a permanent move to the Black Cats.
Poyet has not given up yet on his signing but with almost one week remaining of the transfer window, he admits the club will look somewhere else should Borini not make a decision soon.
"I think we're getting close to a final decision either way because it's been a bit too long," the Black Cats boss told Sky Sports.
"It's time now that it's a yes coming or a no, as we need to move on."
In this sense Poyet refused to confirm they are considering Kalou as an alternative but his reaction hinted they are considering the former Chelsea forward.
"I'm going to have to do research on this football club and who is leaking information every week. It cannot always be the agent or the player. There's too much information coming out and I don't like it. I'm not going to comment," he said.
Last week the Uruguan boss confirmed they were close to signing Eduardo Vargas before the Chilean international opted instead to move to QPR on loan.
"We were very close to getting Vargas. It was a matter of decisions between everybody - clubs and cities, living and possibilities and things, and in the end, everything didn't come through for us to get the player."