Jamie Dornan is not like Christian Grey: Fifty Shades Darker actor says BDSM sex 'doesn't interest' him
The sequel to Fifty Shades of Grey will premiere in February 2017.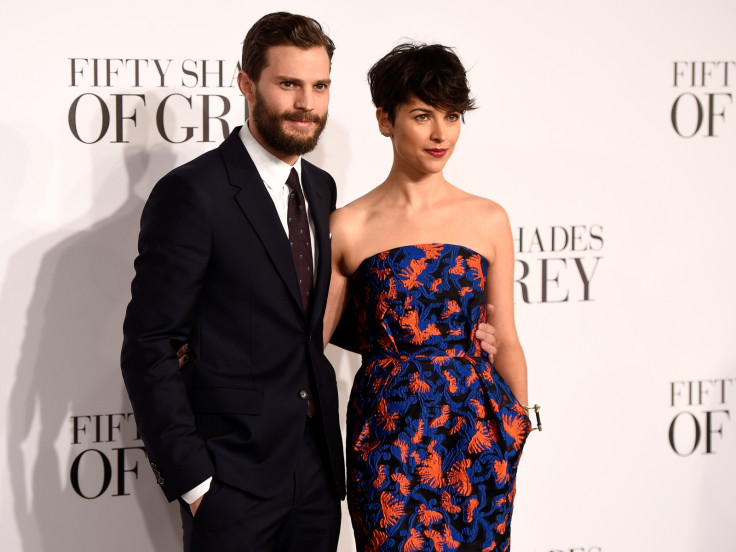 Fifty Shades Darker has been given an R-rating by the Motion Picture Association of America for its explicit sexual content and BDSM-themed story. But it appears Jamie Dornan is unaffected by the back-to-back filming of the final two sequels to the erotic movie franchise. In a recent interview, he revealed that he is far from related to his character Christian Grey and his choice of sexual fantasies.
"No. I'm not into that. My wife isn't either. It's funny. Obviously, there's a huge market for it[BDSM sex], a lot of people are into a certain type of sex but I am just not one of those people. It doesn't interest me at all. So, I don't think those roles have had any influence over our sex life," he told news.com.au.
The Northern Irish actor credits his liberal background and strong upbringing which helped him keep his professional and personal life separated.
"I don't really care about the whole nudist aspect of what is required of me as an actor. I hope there's some degree of modesty remaining but I am not a prude in any way, I wasn't brought up that way. I'm not saying my parents were walking around the house naked, far from it, but I come from a liberal background where I don't think my family has ever been shocked by sex or nudity or any of that sort of stuff," he said.
The actor, who is gearing up for his upcoming Netflix show, The Fall, quoted Taylor Swift's famous lyrics 'haters gonna hate' and opened up about the initial fan insecurities about him paying the insanely popular character from EL James' erotic novel series Fifty Shades. "It made a lot of money, but there are still lots of people who had objections with myself, had objections with Dakota and had objections with how it was made and how it looked. It's a subjective world and yes there's f**king loads of people who weren't happy that I played Christian Grey," he quipped. Dakota Johnson plays Anastasia Steele in the highly popular franchise.
The first of the three-part BDSM-themed movies adapted from James bestselling novel series garnered massive box office success. The filming for the next two sequels has been wrapped and fans are eagerly awaiting for the premiere of Fifty Shades Darker, which is scheduled in February 2017.
© Copyright IBTimes 2023. All rights reserved.