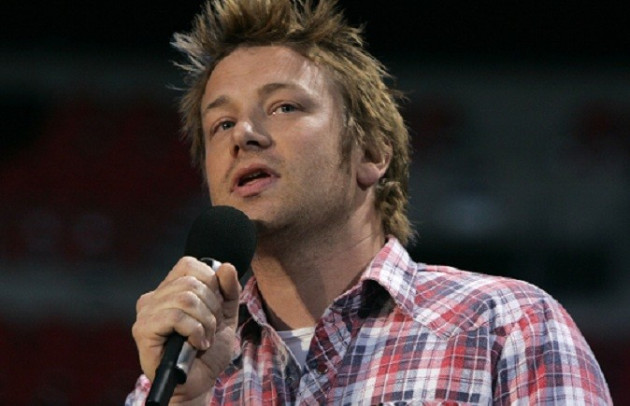 Celebrity chef Jamie Oliver is being sued for branding a food served up in US schools "pink slime."
A former meat worker is taking legal action after losing his job at South Dakota meat processing plant. Bruce Smith, 58, blames Oliver and 12 others for a storm over a type of mechanically recovered meat which he claims caused him to lose his job.
Oliver bashed the substance on his US TV show Jamie's Food Revolution, in which shocked viewers found out that popular foods like burgers were made from carcass off-cuts, which is spun at high speed and then gassed into shape.
In the aftermath of the show, supermarkets boycotted so-called 'lean finely-textured meat' and Washington let schools take it off menus.
As a result, Smith's employer Beef Products Inc shut three plants and sacked 750 workers, including him.
In a statement, Smith said he and former colleagues "were unfairly and unnecessarily maligned and accused of producing a food product that did not exist, a product that critics unfairly labelled 'pink slime.'
"Defendant Oliver proceeded to use his celebrity chef media notoriety to place pressure on American fast food company McDonald's, and others, to immediately stop using lean, finely textured ground beef in its retail menu food products," alleged the writ.
In a separate by related case, Beef Products Inc sued ABC News for £1.2bn over the matter.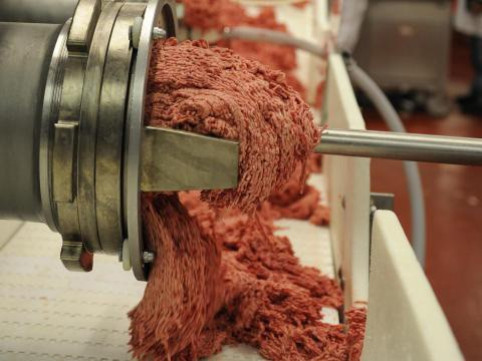 Also named on Smith's writ is food writer Bettina Elias Siegel, who denied the accusation and insisted the matter was a free speech issue.
"I'm confident the First Amendment protects the rights of all Americans, including bloggers like myself, against meritless attempts at censorship like this one.
"I will vigorously defend my right, and the rights of all of us, to speak out on matters of public importance and to petition the federal government, as I did through Change.org, to change any policy with which we disagree."
Oliver has clashed previously with the UK government in a similar row over Turkey Twizzlers. He prompted high level debates via his TV show which saw the product taken off many school menus.
But the crusading chef irked some, including one British newspaper which used a hot dog cannon to fire food popular with youngsters over the schoolgates after education chiefs banned the favourite dishes.