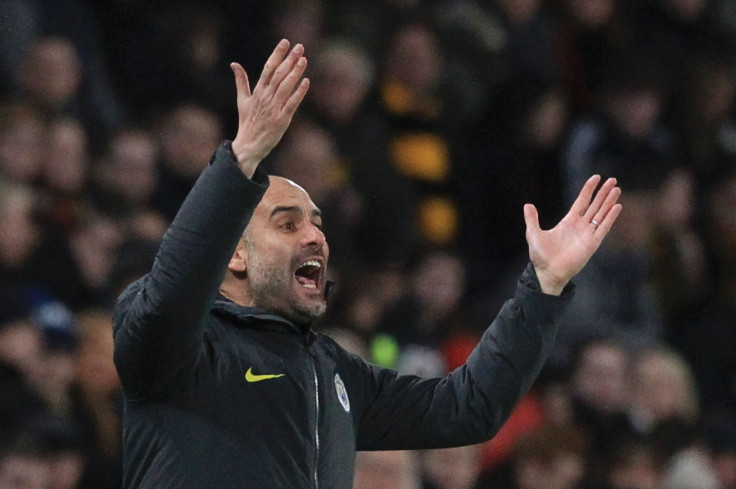 Former Liverpool midfielder Jamie Redknapp has said the Premier League title race is not a foregone conclusion and insisted that leaders Chelsea can still be overtaken.
Speaking after Manchester City's 2-0 win at Sunderland on 5 March, Redknapp said Pep Guardiola's side can catch Chelsea despite being eight points behind them with an inferior goal difference.
Sergio Aguero and Leroy Sane scored as City extended their winning run in the league to four matches at the Stadium of Light.
City face a daunting run of fixtures with games against Stoke City, Liverpool, Arsenal and Chelsea coming up, but Redknapp insisted that Guardiola's side have enough attacking quality to continue their winning run and close the gap on the Blues.
"They could still do it. Eight points, level games, without a doubt. They're the team that possess so much quality and could go on a 10-game unbeaten run. There's no doubt at all," he told Sky Sports.
"Look at Sane, Aguero, [Raheem] Sterling, being able to bring on [Kevin] De Bruyne. If you're a City fan watching at home or going home from this game today, I'd be thinking: 'This is so exciting.'
"The Achilles heel is at the back, how does he sort that out? You've got a situation where I don't think [Aleksandar] Kolarov is a centre-back long term, I think John Stones can be, and if they can get the right partner from him, I think they can win the league for years to come, no doubt."
Liverpool great Graeme Souness said he could see shades of Guardiola's all-conquering Barcelona team in City, and added that he expected the Manchester club to dominate English football over the coming years.
"They're destined to be successful, they will end up being the team to beat in the next five or six years, because the manager will be given time and they will be given the funds to go out and get the very best," he stated.