Jamie Redknapp believes that England have so far been unable to recreate the likes of Manchester United legends Paul Scholes and David Beckham, with pundit claiming that the youngsters have a lot to prove against Moldova tonight.
As the likes of Tom Cleverley and Jordan Henderson get their chances to show how they fit into the England line up for the future, Redknapp says he hasn't so far been impressed by how the younger players are fitting into their clubs.
Cleverley has struggled with injury at United, and may take some time to find himself in a regular starting spot, while Henderson's difficulties at Liverpool have been widely reported.
And Redknapp admits that his main concern for the Three Lions is whether they will be able to produce another player as exciting as Scholes or Beckham were when they made their first mentions for their country.
"It's easy to say we should play the youngsters but, for me, they've got to be playing regularly for their clubs and producing week-in, week-out in the Premier League before they can displace the more experienced players we've got in the side," he wrote in his column for Sky Sports.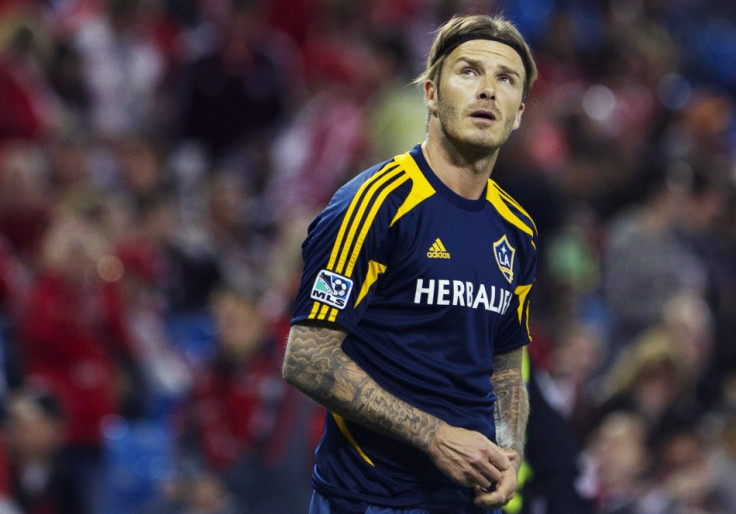 "And that's the problem - not enough of our young players are playing regularly in the top flight. Jordan Henderson is [an] example; he's not in the starting XI at Liverpool.
"When we last played away to Moldova, in Glenn Hoddle's first game in charge of England, David Beckham made his debut. Well, where's the modern day young David Beckham or Paul Scholes making their case for a starting spot?
"I haven't seen a young English player of that quality recently. The predicament is the older players are the best we've got, which is a shame, but I don't think Hodgson feels he's in a position to experiment anyway.
"Of course he is trying to make changes to the way we play; he showed that when he played a 4-2-3-1 formation against Italy and I hope he continues with that approach."
Beckham and Scholes were both played by Sir Alex Ferguson for United as youngsters, and took the club to higher heights than anyone expected, winning a plethora of trophies.
And the pair were also an important part of the England line-up through the 90s and 2000s, with Scholes reportedly considering coming out of international retirement before the Euros after making a successful comeback for United at the age of 37.