Jane Fonda has revealed her mother Frances Ford Seymour was sexually abused as a child, and committed suicide at the age of 42.
The actress and fitness guru shared her personal story at the 40<sup>th anniversary of the Rape Treatment Centre (RTC) in California, attended by a host of other stars including actors David Schwimmer and Eric McCormack.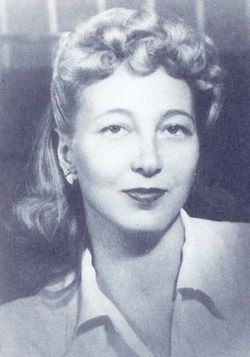 Fonda discovered while writing her memoirs, My Life So Far, that her mother was abused at eight years old. She found out while examining her mother's medical records from the institution where she committed suicide.
Fonda was 12 when her mother died.
"The minute that I read that, everything fell into place," the actress said. "I knew why the promiscuity, the endless plastic surgery, the guilt, the inability to love or be intimate, and I was able to forgive her and forgive myself."
She added sexual violence was "epidemic", vowing "I will support the Rape Treatment Centre for the rest of my life."
Schwimmer also spoke during the luncheon at the Greenacres estate of billionaire Ron Burkle in Beverly Hills, along with McCormack. Other guests included actors Viola Davis, Emmy Rossum and Sam Waterston.
The RTC in Santa Monica was established in 1974 and is recognised for its "pioneering work and exemplary treatment and prevention and education programmes".
Seymour was a Canadian born socialite, who was married twice. Her first husband was George Tuttle Brokaw, (1931), with whom she had a daughter, Frances. When Brokaw died she married Henry Fonda, (1936) who she met on the set of the film, Wings of the Morning. They had two children, Jane and Peter.

Her suicide reportedly came after Fonda asked her for a divorce.