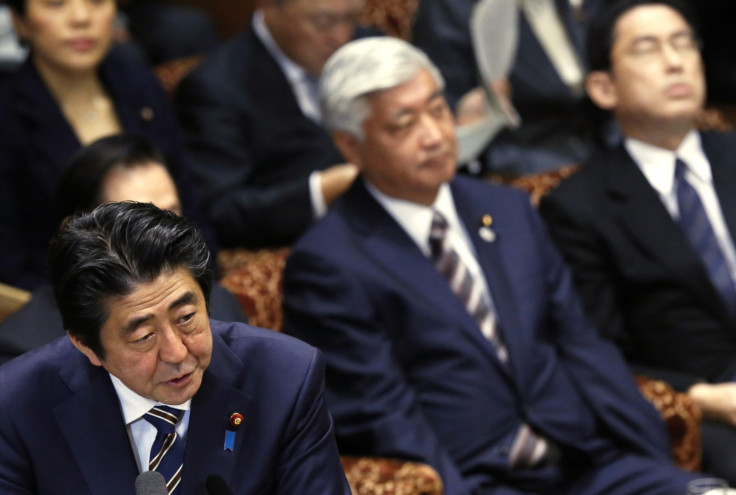 Japanese Prime Minister Shinzo Abe has proposed major changes in military policy that would allow his troops to launch overseas operations to save the lives of Japanese citizens, after two of its nationals were beheaded by Islamic State (Isis).
During his remarks to the parliamentary committee, Abe pushed for changes in legislation that would permit Japanese troops to assist its citizens if they are under attack.
"Preserving the safety of Japanese nationals is the responsibility of the government, and I am the person who holds the most responsibility," Abe said.
The proposal has surfaced after two Japanese hostages, Kenji Goto and Haruna Yukawa, were executed by the Iraqi insurgent group in two separate incidents in the space of a week.
Abe had earlier promised not to give in to terrorism threats following the "despicable" murders of the two hostages.
"I am infuriated by these inhumane and despicable acts of terrorism, and I will never forgive these terrorists," he told reporters shortly after the beheading video was released by the extremist group.
Critics are divided on the proposed changes in the constitution since some believe it will put Japanese interests more at risk than before. Questions linger over Japan's ability to acquire the capability to conduct such overseas missions.
Despite IS citing Japan's humanitarian aid to the Middle East as a reason for killing the two hostages, Abe vowed to press ahead with the support and pledged to boost it further.
"The point is the need for a legal system so that we can protect our citizens properly. With this incident, such cases have increased and I think the debate will become more substantive," former defence minister Yuriko Koike was quoted as saying by Japan Today.
Others have also pointed out that even if the legal system allowed Japanese personnel to carry out such missions on foreign soil, its diplomatic clout and intelligence muscle abroad are not enough to back up those operations.