Japan: Cherry blossom viewing 'hanami' parties celebrate ancient tradition using selfie sticks [Photos]
The Japanese tradition of "hanami" – or the cherry blossom viewing picnic – has survived relatively unchanged since about the eighth century. Friends and family get together in city parks for parties that last well into the night under the pale pink blossom.
But a new item has been added to the list of picnic essentials along with the beer and sake: the selfie stick.
Hundreds of people flocked to Tokyo's Ueno Park for the official start of the cherry blossom season on Monday 30 March, most of them photographing themselves standing in front of the spectacular floral display.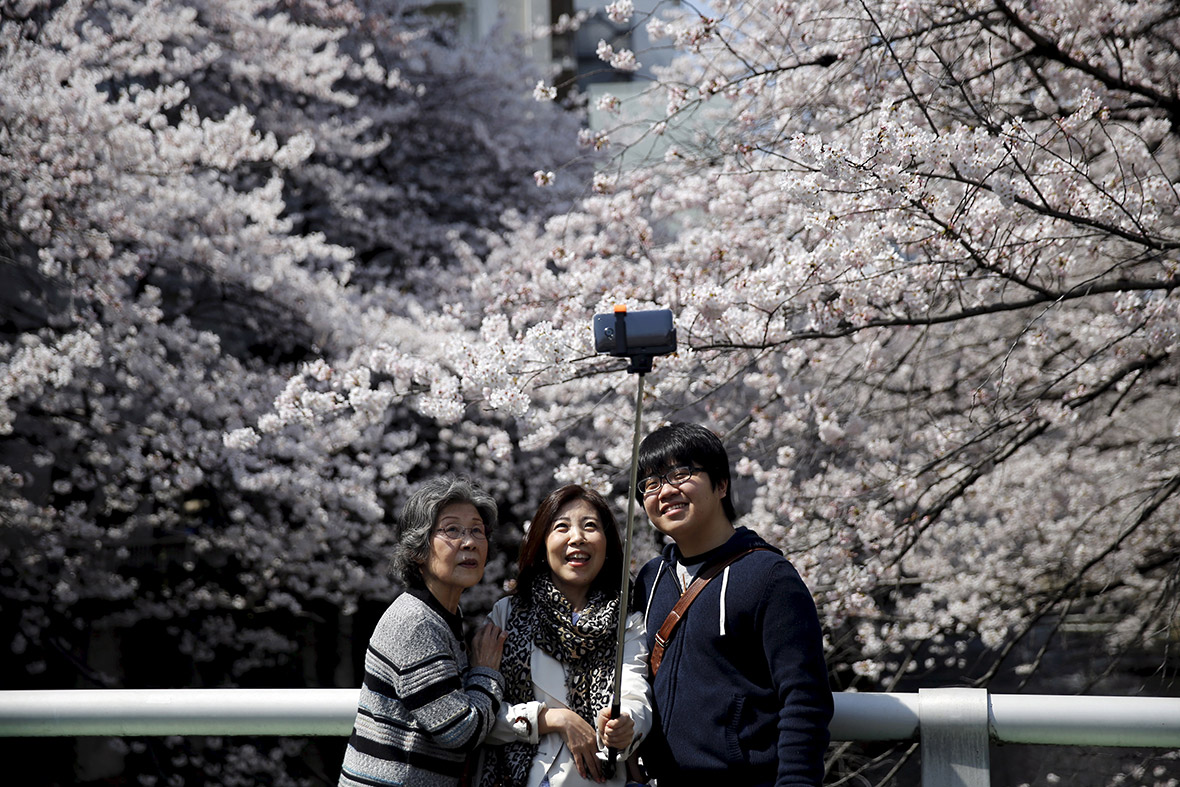 Cherry blossoms are seen as an important part of the Japanese identity. The blooms symbolise new beginnings and fresh starts. Schools and companies begin their new year in spring, around the time when the blossoms are in full bloom.
"Cherry blossom viewing is an event we have participated in since our childhood. Japan would not be Japan without its cherry blossoms. That's how much cherry blossoms mean to us," 67-year-old Tokyo resident Mieko Nakai told Reuters.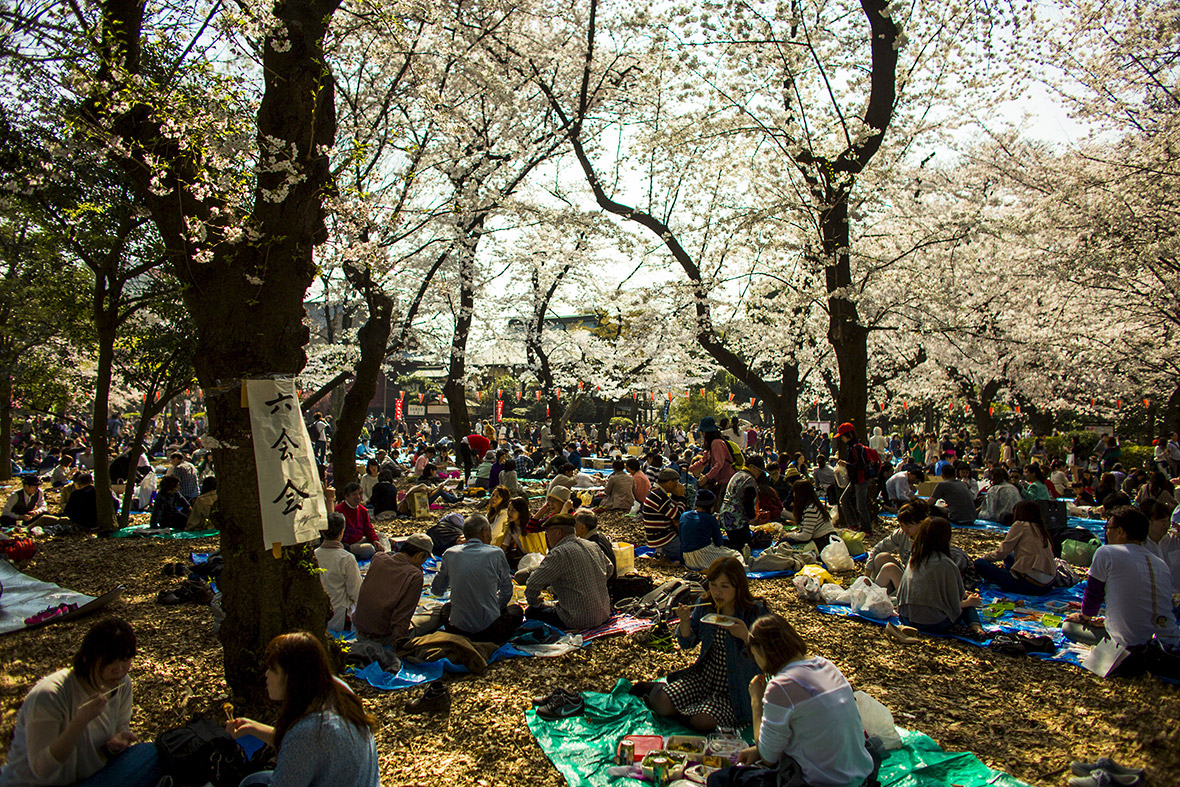 The cherry blossom season begins in Okinawa in January and moves north through February peaking in Kyoto and Tokyo at the end of March. The season typically lasts for a week to 10 days.
The arrival of the cherry blossom is a national obsession, with news reports providing constant updates on exactly where and when the flowers will appear.This year, the trees bloomed three days earlier than on average and two days earlier than last year.
"Cherry blossom buds grow to become flowers and they eventually fall. It's a bit sad, but that's part of their beauty," 66-year-old photography enthusiast Masato Kojima told Reuters. (Sadly, Reuters didn't report what Mr Kojima was so enthusiastic about photographing.)
© Copyright IBTimes 2023. All rights reserved.