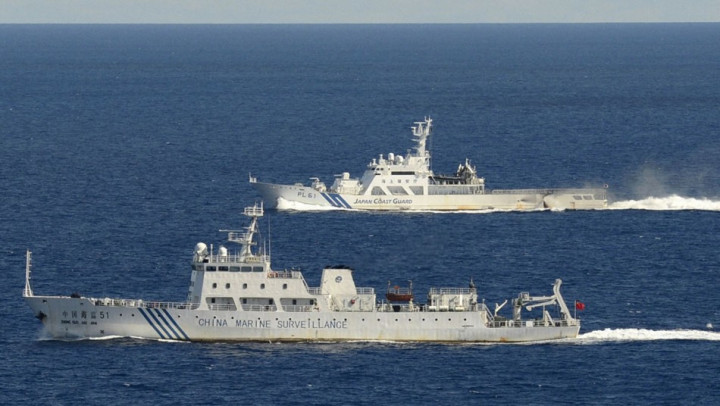 Six Chinese surveillance ships have entered the waters of the East China Sea Islands, the ownership of which is disputed by China and Japan.
The ships stayed for a brief time to carry out "law enforcement over its maritime rights" to the disputed islands, which are known as Diaoyu in China and Senkaku in Japan.
"These law enforcement and patrol activities are aimed to demonstrate China's jurisdiction over the Diaoyu Islands and its affiliated islets and ensure the country's maritime interests," said a statement from China's foreign ministry.
According to the Japanese coast guard, they ordered the Chinese vessels to leave the Japanese waters. Meanwhile, Chinese television aired footage of a Chinese official giving out warnings to the Japanese Coast Guard.
Tensions between the two biggest economies of Asia have escalated to new levels following Japan's recent purchase of three of the five islands of the disputed territory.
"We lodged a strong protest and also we made a strong case that the Chinese side should leave from the territorial waters around the Senkaku islands," Japanese Foreign Minister Koichiro Gemba told reporters in Sydney, Australia.
"We understand that the dispatch of six ships is surely an unprecedented case, considering past incidents," said Chief Cabinet Secretary Osamu Fujimura, according to the BBC.
The uninhabited islands have been a cause of tension between the two nations since 2010. The area is known to have rich sources of gas and minerals and lies in close proximity to several major shipping lanes.
While China claimed that the islands were part of the Chinese territory and were its fishing grounds, Japan said it bought the islands for better and stable management of the region which is already under its control.