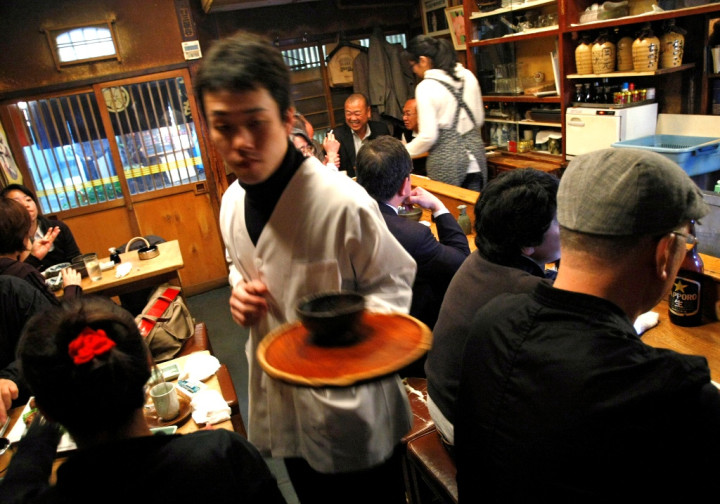 Consumer prices in Japan rose 3.4% on year in May, the fastest pace in 32 years, on the back of the country's sales tax hike in April. Household spending dropped as a result.
Consumer prices rose 3.2% in April, when Japan raised the sales tax rate to 8% from 5%. The government is planning to raise the rate further to 10% in October 2015.
Excluding the sales tax hike, core consumer inflation stood at 1.4% in May, compared to the 1.5% annual increase in the previous month.
The sales tax hike for the first time in 17 years was to combat deflation dogging the country for about two decades. In addition, Japan wants to generate more revenues to address its huge public debt, which is equivalent to about 23% of its gross domestic product – the highest among industrialised nations.
When Prime Minister Shinzo Abe took office 18 months ago, Japan was in a crisis with continued deflation. Even before his election as prime minister, Abe pledged to end deflation and shore up the economy, his so-called programme of "Abenomics".
The government is targeting a 2% inflation rate in the near term. The Bank of Japan estimates that the sales tax rise would add 1.7 percentage points to annual consumer inflation in April and 2.0 points from May onwards.
Meanwhile, household spending declined 8% in May from last year, as consumers refrained from buying amid higher prices. The lower spending comes as another blow to the economy, which is experiencing weak growth.
Earlier, the Bank of Japan's aggressive quantitative monetary easing policy, through monthly bond purchases, resulted in the weakening of the yen against the US dollar. As a result, the prices of imported goods increased.
Japan is currently planning to cut its sky-high corporate tax rates in several stages from 2015, as part of Abe's third arrow of reforms. The first two arrows were implemented in 2013, involving ultra loose fiscal and monetary easing.