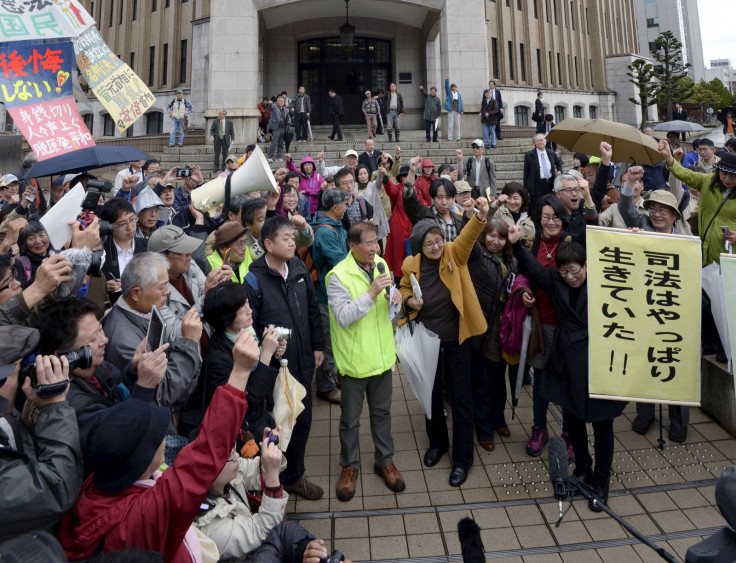 A Japanese court has upheld an injunction on two nuclear reactors run by Kansai Electric Power Co at its Takahama nuclear plant in western Japan. The move is seen as a major blow to the nuclear facility, the second biggest in Japan.
Kansai Electric, which appealed against a 9 March ruling by the Otsu District Court to shut down reactors 3 and 4 at the nuclear plant, termed the latest court decision "regrettable". The firm has said it would again file an appeal in the Osaka High Court.
The injunction followed protests by locals in Takahama, who had filed a petition raising safety concerns in the light of the Fukushima disaster. Similar petitions have been filed across many Japanese towns where nuclear plants are located. The 9 March injunction on the two Takahama nuclear reactors was the first such order to halt an operating nuclear plant, which has dented the revenues of Kansai Electric.
"Today's decision ... is very regrettable and we cannot accept it," Reuters quoted Kansai Electric as saying in a statement. A spokesman for the firm said shutting down the two reactors reduces recurring profit by 10bn Japanese yen (£74m, $97m) every month as expenses rise due to several factors, including rise in consumption of fossil fuel.
Although the Japanese government has been wanting to restore the nuclear power plants in the disaster-hit Fukushima that accounted for a third of power supply in the region before 2011, protests and safety concerns of residents are preventing any such moves. Lower courts have been ruling in favour of the public. However, Reuters quoted some experts as saying that such rulings are often overturned by the higher courts that take government policies into consideration before passing a judgment.
The latest ruling would mean more trouble for the already struggling nuclear industry in Japan. Reuters reported in May that the country is now looking to reduce its reliance on nuclear plants in its upcoming energy plans.