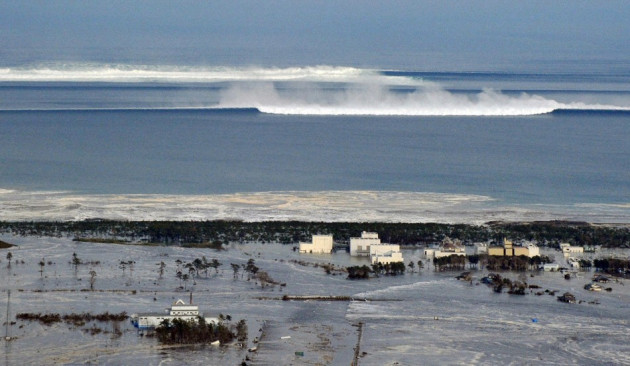 A strong earthquake has shaken north-eastern Japan prompting a tsunami warning for the Miyagi coastal area.
NHK state television reported that a 1-metre high tsunami has hit Ishinomaki, in the Miyagi prefecture.
The earthquake had a preliminary magnitude of 7.3, the U.S. Geological Survey said. That was revised from an earlier estimate of 7.4, Reuters reported.
The epicentre was 10 kilometers (6.2 miles) beneath the seabed.
Buildings in Tokyo swayed for at least several minutes, according to local reports.
"Evacuate immediately to safe place away from the shore in the above coastal regions," reads the official advisory. "Tsunami advisories are currently in effect in other coastal regions of Japan."
Tokyo electric said no irregularities were seen in radiation levels at Fukushima Daiichi nuclear plant after the quake.
The Miyagi prefecture was hit by a devastating earthquake and tsunami on 11 March 2011, which had a magnitude of 9.03. The epicentre was 70 kilometres (43 miles) east of the Oshika Peninsula of Tōhoku region.
However, the Pacific tsunami warning centre said this time there is no risk of widespread tsunami.