Japan Grows More Than Expected on Stimulus Impact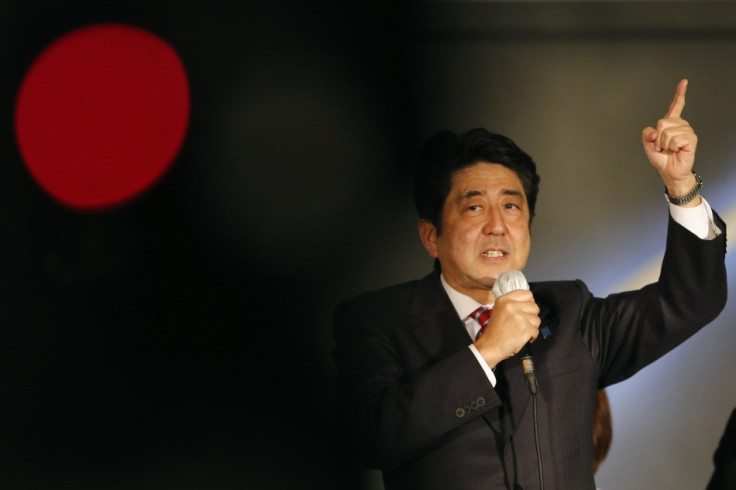 On an annualised basis, the economy expanded 3.5% in the quarter, above analysts' expectations for a 2.7% rise. From the previous quarter, the gross domestic product (GDP) improved by 0.9%, while analysts expected an increase of 0.7%.
The unexpected growth in the economy came from strong consumer spending and exports. Private consumption, which accounts for about 60% of GDP, rose 0.9% year-on-year, contributing 2.3 percentage points to the total growth.
Exports grew 3.8% during the January-March period due to strong shipments of cars and other manufactured goods to the US, despite a slump in exports to China and Europe.
After a weak economic performance last year, the positive data is widely expected as the initial success of Abe's set of economic policies dubbed as "Abenomics".
During his election campaign, Abe had argued that the Bank of Japan (BoJ) needed to take aggressive measures to end years of deflation in the country and stimulate its economy. He noted that the central bank's monetary easing along with increased government spending would push up prices to end deflation.
The newly-appointed BoJ Chief Haruhiko Kuroda was also supporting Abe's view and recently announced monetary policies to spur economic growth. On 4 April, the central bank announced that it would double the purchases of government bonds to more than 7tn yen ($68.4bn, £44.9bn) a month to achieve 2% inflation in two years. That follows the government's decision for 10.3tn yen in extra spending in January to stimulate an economy that shrank for two quarters last year.
The policies have helped push down the value of the yen, supporting Japanese exporters with a price advantage overseas and higher value of repatriated foreign income. The BoJ's moves to double the monetary base, a measure of the supply of money in the economy, have resulted in the yen weakening about 15% against the dollar, crossing the symbolic 100-yen mark for the first time in four years.
In March, Japan recorded a modest increase in factory output, while the nation's unemployment rate came down to a multi-year low.
Nevertheless, the country's trade deficit more than quadrupled to 362.4bn yen in March compared to the same period last year, as the yen's weakness inflated import costs.
© Copyright IBTimes 2023. All rights reserved.