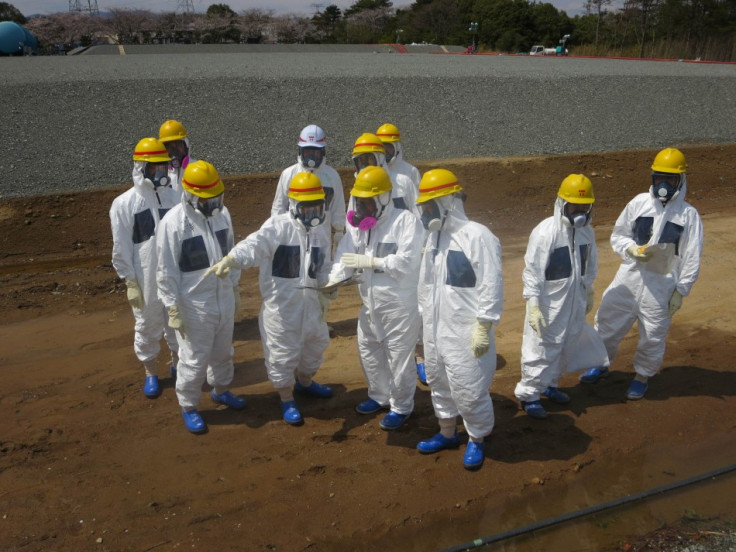 The radioactivity level in a well near a storage tank in Japan's Fukushima nuclear power plant has increased nearly 6,500 times in single day, raising serious concerns about safety at the crippled plant.
The Tokyo Electric Power Company (Tepco) - operator of the nuclear power facility - said it has detected 400,000 becquerel per litre of beta-emitting radioactive substances on Thursday (17 October), a day after powerful Typhoon Wipha brushed past the plant.
More than 300 tons of contaminated water leaked from the troubled plant in August, some of which was released into the sea.
The well, from which the latest leak was detected, is located 10 meters from the nuclear plant.
The radioactive substance included strontium and tritium. Strontium is relatively slow in mixing with water while tritium tends to quickly merge.
Workers at the power plant suspect the radioactive soil has been lifted up by the heavy downpour.
The operators of the plant continue to closely monitor the changes in radioactivity levels while attempting to remove the contaminated soil around the nuclear facility.
The strongest typhoon in a decade hit Japan this week, forcing Tepco's operators to take precautionary measures at the plant.
Shortly after the typhoon crossed the nuclear facility, Tepco said, "Since adequate precautionary measures were taken, neither serious trouble at Fukushima Daiichi NPS, nor change in the monitoring data at the sea area inside and around the power station, has been observed."