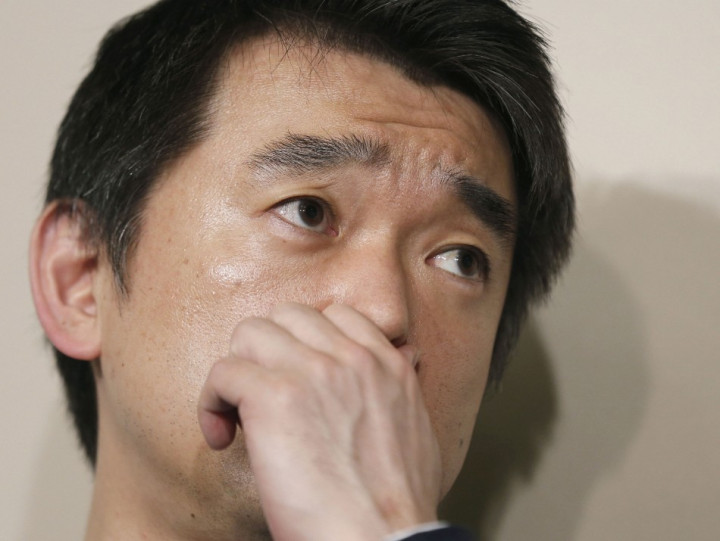 A Japanese politician has apologised for saying that forced prostitution was a military necessity for his country's army during the Second World War - after two of the former sex slaves demanded his resignation.
Osaka Mayor Toru Hashimoto was due to meet two elderly South Koreans who were used as "comfort women" during World War Two, and make a public apology live on TV.
However the reconciliation stunt backfired as Kil Won-ok and Kim Bok-dong called off the meeting, fearing that Hashimoto wasn't truly repentant and was simply using them to sate public criticism.
"We cannot compromise our painful past as victims and the reality that we still live today for Mayor Hashimoto's apology performance," Kil and Kim said
"We don't need to be trampled on again" added the two women, both in their 80s.
They demanded that Hashimoto, 43, a co-head of the nationalist Japan Restoration Party, apologise, retract his past comments and resign as mayor of Japan's second-biggest city.
Hashimoto later issued the apology during a press conference but also said his original remarks were misinterpreted.
"It is a shame that I couldn't meet them - I wanted to tell them I am sorry for this misunderstanding," Hashimoto said. "I hurt them with my words so it's natural that I want to apologise."
"I happen to have used the word 'necessity' but it doesn't mean I personally meant it was necessary," he added. "I mean that it is a historical truth that soldiers were using women. Was it not necessary for them?"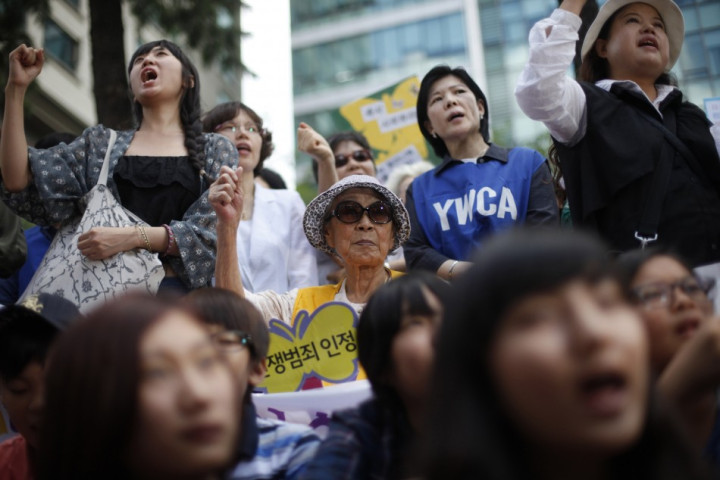 Hashimoto's original remarks sparked international outrage and particularly angered neighbouring South Korea and China which, historians say, provided most of the 200,000 women who were kidnapped and forced to work in Japanese military brothels.
Japan has never acknowledged the grievance despite US and EU pressure.
"For soldiers who risked their lives in circumstances where bullets are flying around like rain and wind, if you want them to get some rest, a comfort women system was necessary. That's clear to anyone," Hashimoto said in his controversial comment.
Hashimoto responded to the international outcry, further inflaming the situation by saying it was "unfair" to criticise only Japan for the use of comfort women as the US and several European countries made a similar use of prostitution "to solve the problem of sex on the battlefield."
However he later decided to pick up a one-year-old request for a meeting by the two South Korean women, who have been demanding Japan apologise for years.
Kil and Kim accepted but said the timing seemed odd, and were sceptical about Hashimoto's motive.
The two women said they were both deceived into becoming prostitutes during WWII. Kim was only 15 when she was recruited to work at a military uniform factory but eventually ended up in a military-run brothel in Japan-occupied southern China.
Constantly under guard-watch, she had to have sex with an average of 15 soldiers per day during the week, and dozens over the weekend.
Similarly Kil was sent to China, after taking up a factory job aged 13, but was forced into prostitution until the war ended five years later.