Japan could compromise on tariffs of some sensitive farm products, a key cabinet minister said on 18 February, as US and Japanese officials began talks ahead of next-week's multilateral negotiations on a US-led free trade agreement.
A deal between the US and Japan, the two biggest economies discussing the Trans-Pacific Partnership (TPP) accord, is needed if an agreement is to be finalised when all 12 participants meet in Singapore next week.
The other countries involved in the TPP talks are Canada, Mexico, Chile, Peru, Australia, New Zealand, Brunei, Malaysia, Vietnam and Singapore. Ministerial meetings are scheduled to commence on 22 February.
The TPP aims to cut tariffs in countries that make up 40% of the world economy and set common standards on several issues.
The US had hoped to conclude the TPP by the end of 2013. However, obstacles remain over issues including Japanese protection of sensitive agricultural products, such as rice, and US automakers' concerns about increased competition from Japan.
While Japan's politically powerful farm lobby is against concessions, Prime Minister Shinzo Abe's administration has included the agreement in a plan to resurrect the world's third-largest economy.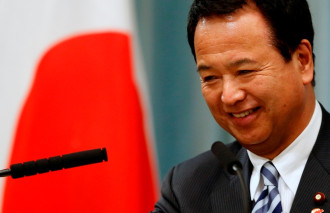 "If we were not to move even slightly on any product line in the five categories [that Japan has vowed to protect], that would not be negotiations," Japanese Economics Minister Akira Amari said on 18 February.
"I don't think anyone thinks there will be no change in any of the tariff lines," the minister added.
Negotiations
Washington has been pushing Tokyo to do away with tariffs in the five categories of rice, beef and pork, dairy products, wheat and sugar. These include 586 product lines. Japanese media has said US pressure was particularly strong on the categories of beef and pork, and dairy products.
In return, Japan wants the US to set a timeline for abandoning import duties on vehicles -- 2.5% on imported cars and 25% on light trucks.
US Opposition
Washington wants to wrap up the TPP deal this year, a senior US government official said on 14 February, reported Reuters.
However, President Barack Obama, who is to visit Japan in April, has to deal with opposition within his own party to the proposed pan-Pacific trade pact.
Nancy Pelosi, the senior House Democrat, and Harry Reid, the top Democrat in the Senate have both spoken out against a proposal to expedite the TPP talks and negotiations on a separate US deal with the European Union.
Abe took office in December 2012 promising to revive the Japanese economy with his "Three Arrows" of ultra-easy monetary policy, financial spending and a growth strategy including structural reforms and deregulation.
However, several investors remain dissatisfied with progress on the growth strategy.