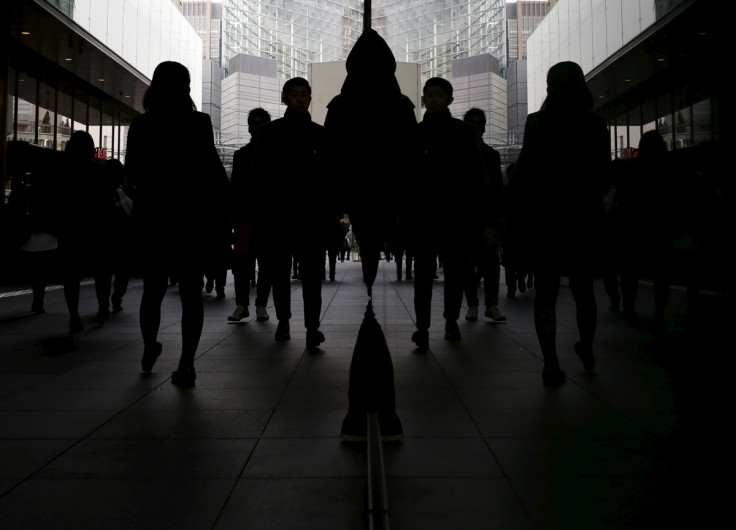 Japan is setting up a special emergency response system under which 140,000 personnel will descend on capital Tokyo in case of an earthquake. Emergency personnel comprising firefighters, army and police officers will be dispatched to the Tokyo metropolitan area only if a quake with a magnitude of more than seven on the Richter's scale strikes the capital.
The plan was first drafted in 2008, but was constantly being improvised before it was made official on 29 March. The proposal was significantly re-modified after the 2011 earthquake, which triggered a massive tsunami.
The disaster response team will be responsible for rescue efforts for the first 72 hours immediately after the quake – a period which is often considered most crucial to find survivors. It also lists possible waterways to reach Tokyo in case roads are fully damaged. Of the 14 million Tokyo inhabitants, more than half of them would be stranded if a major quake occurs, the plan states.
Those providing emergency response include 110,000 members from Self-Defence Forces, 16,000 firefighters and 14,000 police personnel. According to the plan, regional medical teams will also be dispatched without formal approval from the local administration. The plan reckons that in the worst case, the death toll could reach 23,000 if a 7.3-magnitude tremor hits Tokyo directly.
As part of the government's disaster management plan, 390 helicopters, 60 planes and 330 ships will be mobilised to deal with the situation. Several locations will be designated and temporary structures will be erected to attend to medical needs of inhabitants. Under the plan, various public and private buildings will be converted into makeshift shelter homes to assist stranded people.
Emergency measures will also be extended to neighbouring prefectures of Saitama, Chiba and Kanagawa. Japan sits on the Pacific Ring of Fire and is one of the world's most seismically active nations as it is located near three major tectonic plate boundaries.