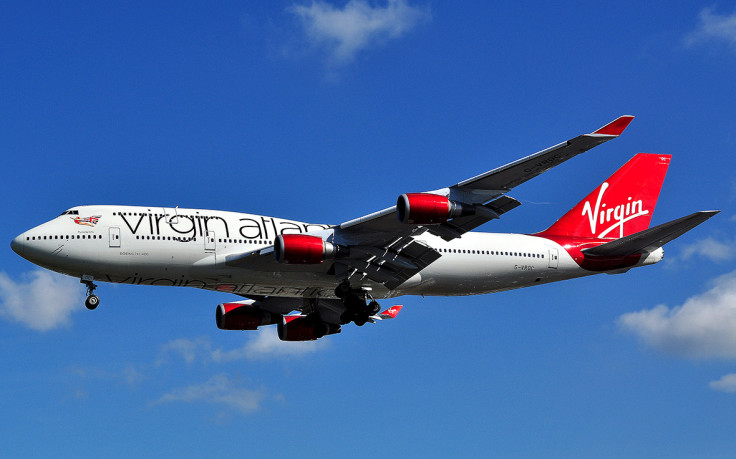 Virgin Atlantic and Flybe Group have announced a code-share agreement aimed at encouraging passengers from smaller UK and European cities to fly to the US and the Caribbean with Sir Richard Branson's airline. From 2 April, passengers will be able to book tickets through Virgin Atlantic to travel from 18 UK and European airports served by Flybe and connect onto their Virgin Atlantic flight at Manchester, Glasgow and London Gatwick airport.
Passengers flying from Newquay airport in Cornwall will connect at London Gatwick, while passengers boarding Flybe flights in Exeter will be able to connect to Virgin Atlantic flights to Atlanta, Barbados, Orlando, Las Vegas and New York from Manchester Airport.
Exeter-based Flybe said the deal was aimed at offering a better experience to its passengers and minimise the number of connections for passengers.
"It [the deal] reinforces our commitment to providing a "one stop to the world" service enabling Flybe passengers to make seamless onward connections from their own local regional airport to such sought-after destinations as Barbados, Orlando, Havana and Las Vegas," said Vincent Hodder, Flybe's chief revenue officer.
Virgin Atlantic, which almost doubled its pretax profit to £22.5m (€28.6m, $32m) in 2015, added it will introduce flights to San Francisco and Boston from Manchester next summer, with the former getting its first-direct flights from Britain's third-busiest airport.
"We look forward to offering easy connections to some of our most popular destinations," said Erik Varwijk, executive vice president of commercial at Virgin Atlantic.