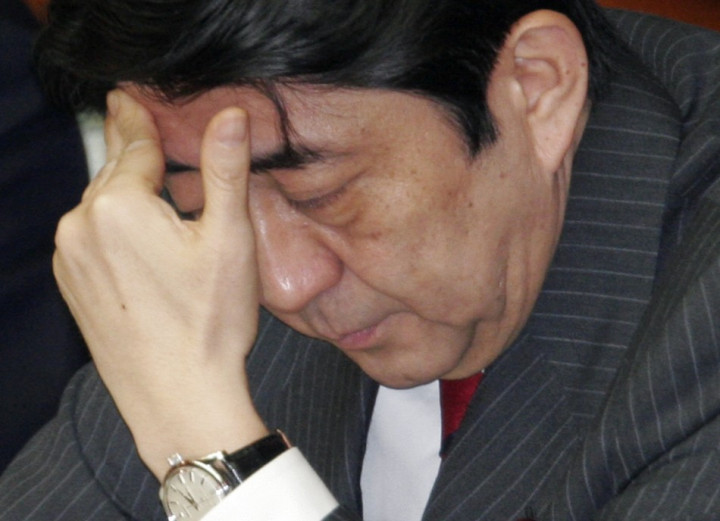 Japan's Prime Minister Shinzo Abe is mulling over whether to slash corporation tax rates in order to offset any financial market weakness generated from the country's planned two-step increase in sales tax.
According to unnamed government sources cited by The Nikkei economic daily, Abe has called for a study to investigate how the lowering of the corporate tax rate will affect the market, in order to attract more foreign investment into the country.
Japan has one of the highest corporation tax rates in the world at about 38%.
Among member countries of the Organization of Economic Cooperation and Development (OECD), Japan's corporation tax rate is only exceeded by the US. Abe is considering lowering the rate between 25 and 30%, according to the sources.
Tax Conundrum
Lowering corporate taxes could boost business investment in the world's third-largest economy but it could also hamper government plans to increase revenues.
However, if Japan does not salsh corporation tax rates, the country may not be able to go ahead with its planned sales tax hike.
Aimed at curbing public debt, which is almost double the size of GDP, Japan is planning to increase its sales tax rate from 5% to 8% next April and then to 10% in October 2015.
In June, the country's public debt crossed 1,000tn yen ($10.4tn, £6.7tn, €7.8tn) for the first time. The rising debt level has forced the country to look for ways to increase revenue.
"This is like trying to kill two birds with one stone," said quoted Hiroaki Muto, senior economist at Sumitomo Mitsui Asset Management.
"The government knows that it needs to improve its growth strategy and that it needs to address concerns about the economy slowing down."
Economic Slowdown
Weakening the case for the tax hike, Japan's economic growth slowed down in the second quarter. Gross domestic product (GDP) rose 0.6% sequentially in the second quarter, missing economists' forecast of 0.9% and falling sharply from the 1% growth recorded in the previous three months.
On an annualised basis, GDP expanded 2.6% in the second quarter, according to government data, falling well short of analysts' expectations of a 3.6% rise.
While rising exports and public spending contributed to growth, capital expenditure continued to fall for a sixth straight quarter, with businesses reluctant to invest amid growth concerns.
Given the economic slowdown in Japan, Abe is wavering on whether to proceed with the sales tax hike and has instructed the government to hold meetings with business leaders and academics later this month to assess the impact of the plan on the economy.
Abe is due to take a decision on the sales tax in September or October. If he opts to proceed with the sales tax hike, he may propose a corporate tax cut as well, say the sources.