Japan's Shinzo Abe Banks on Upper House Win to Launch Economy Reforms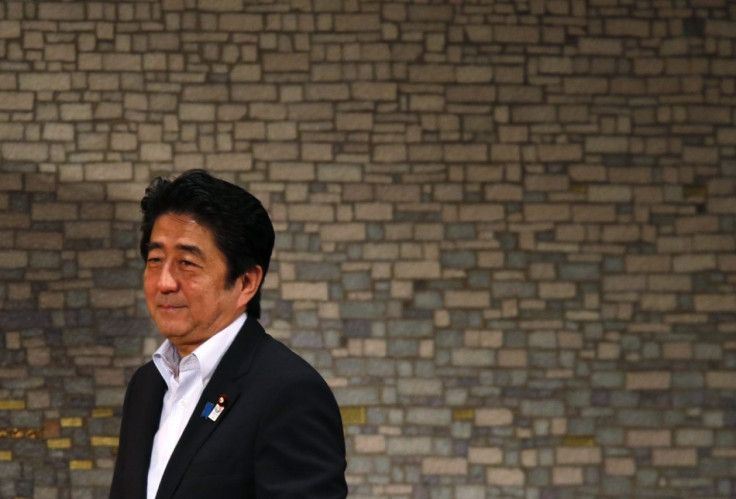 Japanese Prime Minister Shinzo Abe has promised a second round of reforms after the country's upper house election on 21 July, as his first set of measures have failed to boost the sentiments of investors and analysts.
On Friday, Japan's cabinet approved a set of pro-growth measures including creation of special economic zones, free trade agreements, incentives to boost private investment and participation of women in the workforce. They are part of Abe's wider economic revival plan involving aggressive monetary and fiscal stimulus to contain the ongoing deflation in the country, and boost economic growth.
However, the absence of radical steps such as corporate tax cuts and liberalisation of the labour market and the farming sector has disappointed investors and economists, leading to a retreat in Japanese stocks.
Abe has promised further measures after the upper house election in order to boost investors' morale. Abe's party currently controls the lower house, but it lacks the control of the upper house. Abe is expected to win control of the upper house after the election, according to surveys.
"The growth strategy decided today will be the starting point. I will ensure political stability and in the autumn I will launch the second round of the growth strategy," he said.
Abe's measures have helped Japan to come out of contraction and post an annualised growth rate of 4.1% in the first quarter. The Bank of Japan's aggressive monetary stimulus had contributed to the weakness of the yen, helping exporters and improved consumer and business confidence.
Nevertheless, the yen has strengthened again in recent days to trade at its highest levels in 10 weeks on Thursday in the absence of the expected big measures. Stock markets also significantly retreated from their peak levels.
The steady implementation of the proposed measures will be crucial for the economy, but Abe has to win in the upper house election to get a favourable political climate to undertake reforms, according to some analysts.
"Partly out of consideration for the upcoming Upper House elections, the government has yet to include painful reforms in its growth strategies. However, sustained improvement in economic confidence could make it easier than before to implement reforms of this nature," said economists at Nomura Research.
© Copyright IBTimes 2023. All rights reserved.