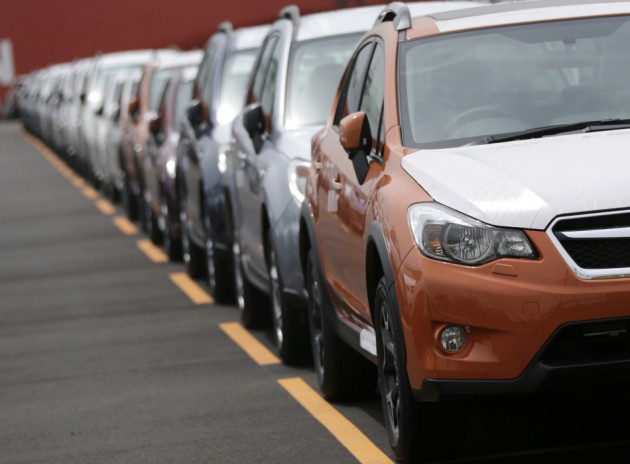 The Ministry of Finance said that April trade deficit rose 69.7% to 879.94bn yen (£5.64bn/$8.58bn) year-on-year. April was the 10th straight month of trade deficit for the country. Imports rose 9.4% to 6.66tn yen, while exports increased 3.8% to 5.78tn yen.
Economists expected a trade deficit of 621.1bn yen for the month.
The wider trade balance was primarily due to the rising costs for importing fuel, food, clothing and semiconductors that more than offset inflows from rising shipments of cars, iron and steel products.
In order to overcome more than 15 years of deflation, Japan has unveiled a number of monetary and fiscal policies involving a huge stimulus programme from the government and an asset buyback programme launched by the central bank.
Due to the measures, the yen weakened against its major counterparts as intended by Prime Minister Shinzo Abe. The currency has slid by over 20% against the US dollar and euro, giving a competitive edge to the exporters to the region. The yen's weakness made Japanese products cheaper to foreign consumers, while the exporters benefitted from better profits as they repatriated their revenues.
On the other hand, the weak currency also increases costs for imports of crude oil, gas and other commodities to Japan. The country is facing energy shortage after the closure of its nuclear power plants following the March 2011 disaster at the Fukushima Dai-ichi plant.
The US remained Japan's biggest export destination in April, with shipments rising 15% to 1.1tn yen. Meanwhile, imports from the US edged up about 1% to 534bn yen, leaving a surplus of 563bn yen.
With China, its second-largest export market, Japan had a trade deficit of 442bn yen in April, up 60% on year. Exports to China have increased marginally in April, while imports surged 13.3%.
Exports to the European Union fell 3.5%.