Abandoned Tsunami Ghost Ship Sinks off Alaskan Coast [PHOTOS]
The long voyage of the fuel-laden Japanese ghost ship is over as it sank 6,000 feet deep in the Gulf of Alaska on 5 April, 2012.
The ghost ship is reportedly one of the 1.5 million tonnes of debris the Japanese government estimates was dragged out to sea during the 2011 Tsunami.
The ship was believed to have been carrying more than 9,000 litres of diesel fuel and was sunk by the region's Coast Guards180 miles west of the Southeast Alaskan coast. The open firing was carried out to eliminate any threat to navigation in the area.
The Ryou-Un Maru reportedly stayed afloat for a number of hours before ultimately sinking.
According to the Guardian, a huge column of smoke could be seen over the gulf as a Coast Guard C-130 cargo plane, sent to observe the sinking, dropped a buoy to monitor for any possible pollution from the sunken ship. Earlier plans to sink the Ryou-Un Maru were put on hold because a fishing vessel, the Bernice, was on the scene as its captain decided whether or not to attempt a salvage operation. He decided against it for safety reasons.
"This boat, in this case, we know was at a particular pier, and before the tsunami it was there and after the tsunami it wasn't," Reuters quoted Ben Sherman, a spokesman for the National Oceanic and Atmospheric Administration (NOAA).
According to researchers from both NOAA and the Environmental Protection Agency (EPA), the best way to avoid any possible threat from the abandoned ship was to destroy it. The decision to pummel the ship with the ammunition was further facilitated by the owner of the ship who did not want it back.
Apart from this, some of the tsunami debris is expected to hit the US coastlines by 2013 or later. Although there have been fears that such debris might be contaminated with radiation, state health officials and environmental officials said there's little need to be worried.
The Huffington Post reported that state officials have been working with their federal counterparts to gauge the danger of debris including material affected by a damaged nuclear power plant, to see if Alaska residents, seafood or wild game could be affected.
Catch a glimpse of the tsunami ghost ship: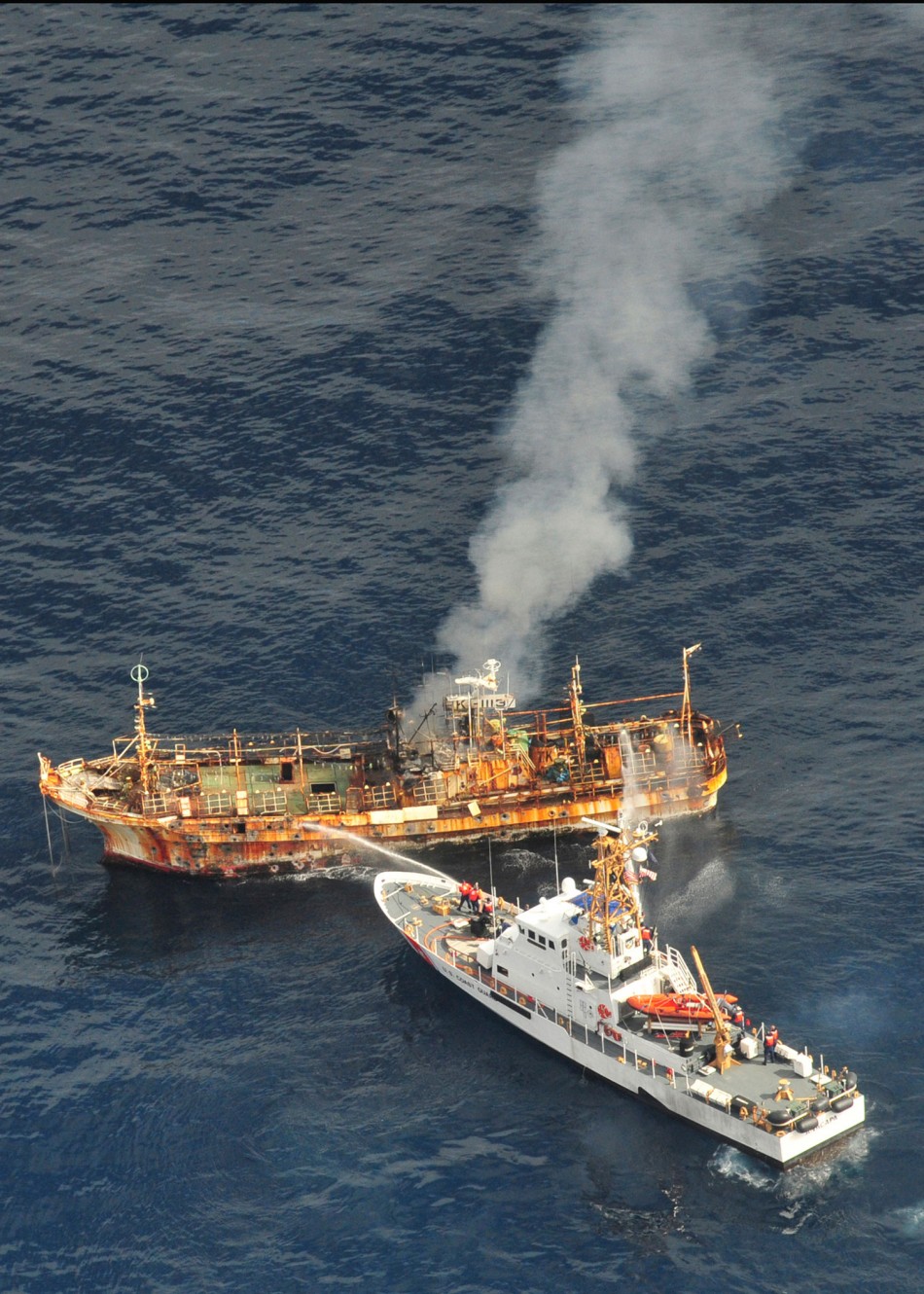 © Copyright IBTimes 2023. All rights reserved.