Japanese Prince Mikasa, uncle of Emperor Akihito, died at the age of 100 on Thursday, 27 October. He was the oldest imperial family member in the world.
According to local media reports, his health had waned in the last few months and had been in and out of hospital for pneumonia since May. He died at 8.34am local time at a hospital in Tokyo after his condition worsened.
Mikasa was the fifth in the line of succession to the Japanese throne Chrysanthemum, a metaphorical name for the monarchy.
He lived through the reign of three different emperors of Japan – Taisho, Showa and Heisei eras – and was the only living royal family member to have served in the military during the Sino-Japanese war from 1937 and World War II.
The prince was born on 2 December, 1915 and was the brother of the current Emperor Akihito's father and wartime emperor Hirohito. Japan fought World War II in Hirohito's name (posthumously known as Showa). He made his last public appearance on 2 January, 2015.
It is believed that after the modern Japanese emperors die, they are renamed to carry the name of the era in which they ruled. Emperor Akihito will be renamed as Heisei, whose era began after his coronation in 1989.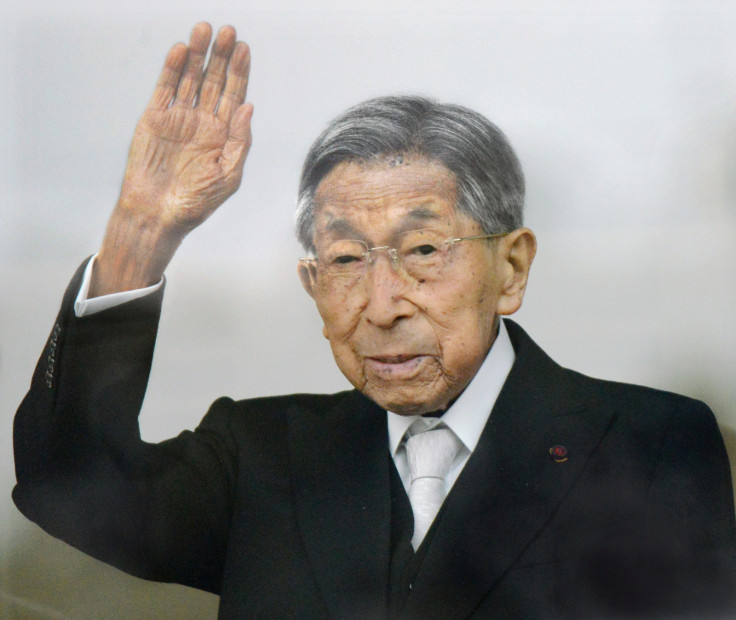 Prince Mikasa is survived by his 93-year-old wife Princess Yuriko and three sons and two daughters. The couple also had three children who died over the past 14 years. He was known as a scholar of ancient Oriental history and had taught at colleges and served as honorary president of the Middle Eastern Culture Centre in Japan and the Japanese-Turkish Society.
The 100-year-old royal member's death is reported to have coincided with renewed attention to the future of Japan's imperial family. Only a male heir can inherit the throne under the country's Imperial Household Law.
The New York Times reported that a change to the law was briefly considered in 2005 to allow a woman to take over the throne. However, the plan was soon dropped after Akihito's second son's wife gave birth to a son, who can inherit the throne. Akihito had hinted in August that he wanted to abdicate.