Japan's Shinzo Abe poised to make statement on 70th anniversary of WWII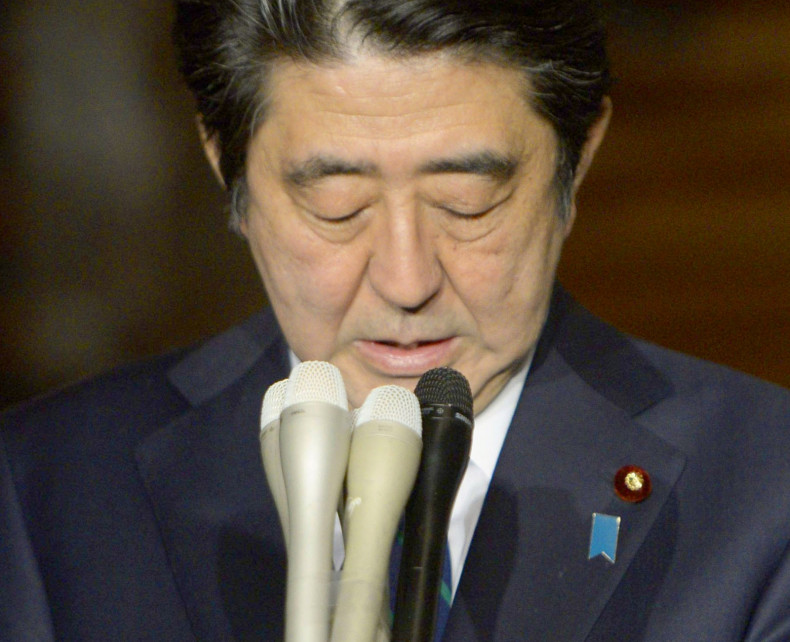 Japan's Prime Minister Shinzo Abe is poised to make a statement on the 70th anniversary of the end of World War II with hawkish neighbours who suffered under Japanese occupation watching closely.
Local reports suggest his statement is likely to include words such as "deep remorse" for Japan's actions, "Japan's colonial rule," and "aggression".
Most of these words were sometimes used by earlier prime ministers. Observers are keen to see whether Abe includes these in his comments.
Abe will hold a news conference at about 06:00 pm local time following cabinet approval of his remarks at 05:00 pm.
"Based on a vow that we must never again to repeat the horrors of war, we have built a peaceful, democratic and free Japan," said Abe after visiting his father's grave in southwestern Japan, according to Kyodo news agency.
Japan's brutal occupation continues to haunt its ties with neighbours including South Korea and China.
"The prospect for Japan's relationship with China and South Korea remains uncertain, partially due to [Abe's] view of history," Yoshinobu Yamamoto, who teaches international politics at the University of Niigata Prefecture, told Japan Today.
Past prime ministers have atoned for Japan's 20<sup>th century militarism.
In 1995, then prime minister Tomiichi Murayama said in a statement: "[Japan]...following a mistaken national policy, advanced along the road to war ... and, through its colonial rule and aggression, caused tremendous damage and suffering to the people of many countries, particularly to those of Asian nations."
"In the hope that no such mistake be made in the future, I regard, in a spirit of humility, these irrefutable facts of history, and express here once again my feelings of deep remorse and state my heartfelt apology."
A decade later, Junichiro Koizumi, who was prime minister from 2001 to 2006, issued a similar statement.